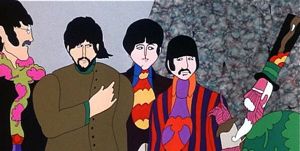 Looks like director Robert Zemeckis has found his fab four actors for that new version of "Yellow Submarine."
Dean Lennox Kelly (TV's "Collision") will be John; Peter Serafinowicz ("Shaun of the Dead") will play Paul; Cary Elwes ("The Princess Bride") is doing George; and Adam Campbell ("Date Movie") has the Ringo part.
The Beatles imitators the Fab Four will be used for musical performances featuring the band, the Hollywood Reporter said. The acting deals for the new "Yellow Submarine" are "in negotiations," THR reported, trade talk for pretty much done.
Director Zemeckis reportedly has approached both Paul McCartney and Ringo Starr about participating in the film, to be shot in 3D using motion-capture.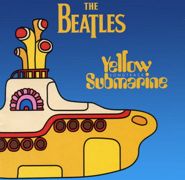 The director and co-producers Walt DIsney Pictures have rights to the 16 original Beatles recordings, which should bring a windfall for fans: more surround-sound mixes of Beatles songs. Let's hope the results are at least as good as the 5.1 take on the title song from the "Yellow Submarine Songtrack
" project of 1999.
The movie "Yellow Submarine" hasn't been treated all that well over the years, with the DVD version currently out of print. No major restoration has been undertaken, despite the opportunity to greatly update the sound.
George Dunning, who worked on the Beatles' Saturday morning cartoon series, directed the original film. It was released in 1968 to the delight of a stoned generation. Any top 10 of psychedelic movies would include the animated feature, which was surprisingly strange and included obvious drug references.
The original "Yellow Submarine" album
finally was rereleased last September along with the rest of the Beatles catalog.
Zemeckis, understandably, is taking heat for his decision to fool with the classic Beatles animated film (made in 1968 without much help from the Beatles). (You have to ask: Does anyone really need to see an "improved" Blue Meanie?) The director's CGI-laden films using the performance-capture process include the Jim Carrey "A Christmas Carol" and "The Polar Express."