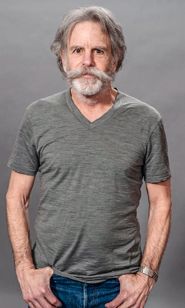 The biographical documentary "The Other One: The Long, Strange Trip of Bob Weir" has landed a slot in the prestigious Tribeca indie film festival. It's billed as a world premiere.
Tribeca says Weir is profiled by director Mike Fleiss ("God Bless Ozzy Osbourne"), who "reimagines the whole wild journey in this magnetic rock doc and concert film, with memorable input from bandmates, contemporaries, followers, family, and, of course, the inimitable Bob Weir himself."
Update: Weir will perform after the Tribeca debut of the music documentary.
Weir is busy wrapping a two-month tour with his band Ratdog. The Grateful Dead spinoff Further is "on hiatus."
The film appears in the festival's Spotlight section, which "focuses on films from established and emerging filmmakers." The fest also catches up with "Super Duper Alice Cooper."
The Tribeca Film Festival runs April 16-27.
Meanwhile, down in Austin, the SXSW Film Festival world-premieres "Rubber Soul," based on decades-apart interviews with John Lennon and Yoko Ono (director: Jon Lefkovitz).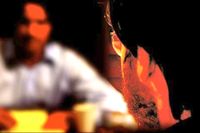 The first Lennon interview was the celebrated Jann Wenner sessions of December 1970. Then came September 1980 talks with Playboy as the couple prepped "Double Fantasy." The festival says " 'Rubber Soul' reconstructs portions of these two historical interviews based on available transcripts and audio, juxtaposing them in order to explore the dynamic nature of Lennon's identity over time." The film appears to use re-enactments. (trailer below)
Other intriguing films at SXSW include "The Case of the Three Sided Dream," about the psychedelicized jazz artist Rahsaan Roland Kirk (Adam Kahan); "Johnny Winter: Down and Dirty" (Greg Olliver); and "God Help the Girl," an indie musical from Stuart Murdoch of Belle and Sebastian. For lovers of acid-tinged artwork, there's "For No Good Reason" (Charlie Paul), about the twisted illustrator Ralph Steadman. And new music videos from Tame Impala and Mgmt.