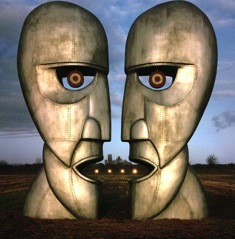 The multiyear celebration of all things Pink Floyd continues with a SiriusXM channel dedicated to the psychedelic music pioneers.
Deep Tracks host Jim Ladd curated the Pink Floyd Channel's mix of music, interviews and concert broadcasts. The limited-run channel will span the Memorial Day weekend, beginning at noon EDT on Friday (May 25).
The Pink Floyd goodness pre-empts Deep Tracks — the closest thing satellite radio has to a psychedelic rock channel — for those four days. Listen on channel 27.
SiriusXM does have some full-time channels dedicated to rock acts — such as the Grateful Dead, Elvis Presley and Bruce Springsteen — but there's no indication the Pink Floyd channel will be permanent.
Waters broke the news of the Pink Floyd channel May 22 on Ladd's Deep Tracks show.
Repeats will be heard on Sirius channel 142 and XM channel 43, from June 29-July 9. Online subscribers can listen anytime on channel 802, also beginning June 29.
The band's studio recordings
have been remastered and repackaged as part of EMI's "Why Pink Floyd?" campaign. Included in the massive marketing project were "Discovery," "Immersion" and "Experience" box sets, fresh vinyl, and a couple of ace Pink Floyd SACDs.
Meanwhile, "The Wall" is coming down. Waters' 2012 solo tour ends July 21 in Quebec.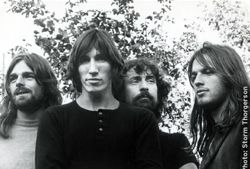 "This is going to be completely unlike any of 'The Wall' shows we've done anywhere else in the world," Waters says. The in-show construction of the wall will be the grandest to date, he vows.
Waters' long string of "The Wall" performances began in September 2010.
Pink Floyd stopped performing and recording long ago, although its surviving members occasionally tease fans by doing one-offs. Guitarist David Gilmour and drummer Nick Mason made a quickie appearance at a Waters "Wall" concert in London in May 2011. Frequent combatants Gilmour and Waters also played as a duo at a private charity event.
Keyboardist Richard Wright died in 2008 and, of course, founding member Syd Barrett died two years before that.
The recent burst of Pink Floyd marketing came after the band settled a nasty dispute with EMI at the dawn of 2011.