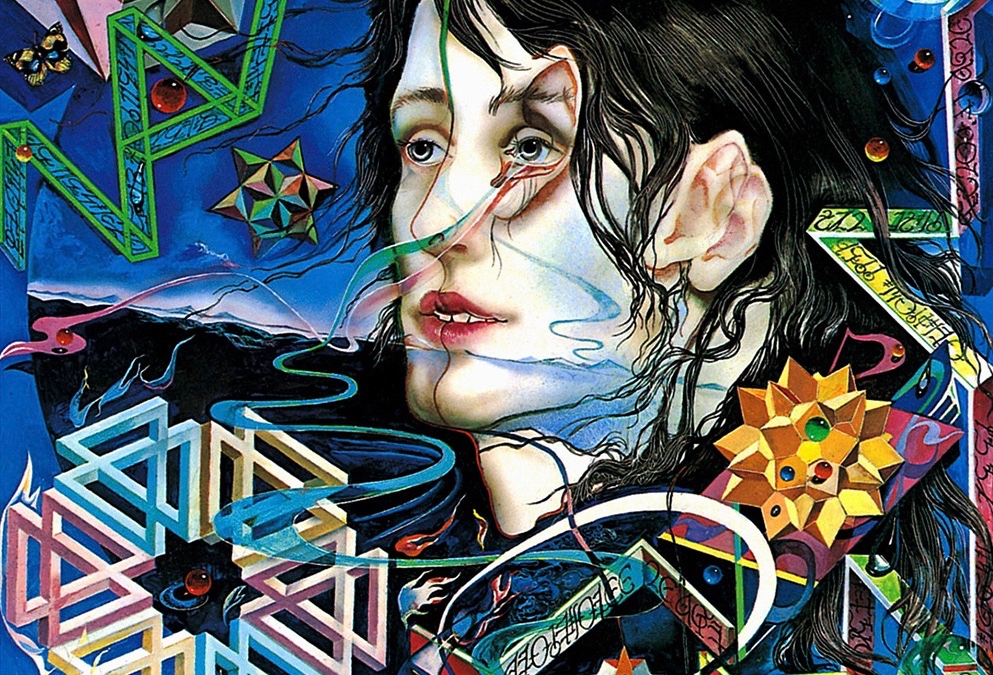 The sound of a synthesized jet straining to reach full throttle opens Todd Rundgren's "A Wizard, a True Star." This, paradoxically, is the sound of the artist's Top 40 career crashing. With the album, Rundgren abandoned the safe confines of radio-friendly power pop for the unknown.
"AWATS" came a year after Rundgren's 1972 masterpiece "Something/Anything?" a double album that came brimming with great pop songs such as "I Saw the Light," "Couldn't I Just Tell You" and the artist's biggest hit, "Hello It's Me."
Pop fans who followed the artist to "A Wizard, a True Star" found themselves confronted with a 12-title song cycle that was full of noise, synthesizers, hard rock and pure psychedelia. This dose of sonic madness took up the first side of the album, while a more traditional rock and soul approach filled out side 2.
The album cover should have been a tip-off. Artist Arthur Wood's brightly colored psychedelic portrait of Rundgren — inspired, perhaps, by the song "Dada Dali" — came in a die-cut pattern, unheard of at the time. Jungian stars, cubes, mandalas, pyramids and bubbles framed the Picasso-like image of the artist, who appears to sport at least three ears.
Rundgren says none of the music was recorded on psychedelic drugs, despite the talk. "The songs themselves had changed form," he said. "They began to incorporate other sorts of modalities, other sorts of instrumentation (including synthesizers)."
Rolling Stone didn't get it. The reviewer noted side 1 would be better employed as a cartoon soundtrack and went on to complain thusly:
The fealty of Todd's most devoted fans will be challenged by the form and content of side one of "A Wizard, A True Star." It is his most experimental, and annoying, effort to date. … Throughout the performance, more a jarring pastiche than a carefully woven tapestry, it sounds like Todd is daring his listeners to keep up with his new direction, which is both ludicrously grandiose and something of a put-on. Here we have an artist who … has run amok.
"Most people couldn't get through it," Rundgren says today. "I went off on a weird tangent and the rest is history."
The new-breed Todd Is God crowd went with the flow. "AWATS" became a classic in the proficient artist's canon, second perhaps only to "Something/Anything?" The psychedelic album's status is such that Rundgren was persuaded to perform it live, in its entirety, in a series of well received fall 2009 "A Wizard, a True Star" concerts.
The album's psychedelic cycle kicks off with "International Feel," a throbbing, sonically dense number that speaks directly to the artist's faithful:
"Here we are again, the start of the end,
But there's more
I only want to see if you'll give up on me
But there's always more"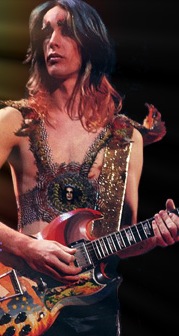 That blast segues into "Never Never Land," a psychedelic rendering of the "Peter Pan" Broadway number. Rundgren sings tenderly against a swell of Vangelis-like synthesizers. The song attached itself to Rundgren for decades.
The Peter Pan persona was easy enough to conjure up in concert, with Rundgren typically performing with multicolored hair, heavy makeup, feathers and psychedelic duds. Later in the album, in "Is it My Name?" he addresses the less-than-studly vibe:
"My voice goes so high
You would think I was gay
But I play my guitar
In such a man-cock way"
"Never Never Land" gives way to a dizzy quintet of 1-minute songs, ranging from prog-rock blasts to Zappa-esque nonsense. The instrumental "Flamingo" gives Rundgren a chance to show off his synethsizer skills in a circus soundscape.
"Zen Archer," perhaps the best and strangest number in the cycle, calls up the ghosts of Weil and Brecht with a portrait of a karmic killer. It's electronic German cabaret — that is, if the cabaret spiked its beer with LSD. "The pretty bird is dying … "
Rundgren's lyrics veer from the nonsensical to surreal: His offbeat humor is apparent throughout the album, in songs like "Just Another Onion Heat," "Dogfight Giggle" and "You Don't Have to Camp Around."
"Le Feel Internacionale" closes the dizzy-dozen psychedelic side, its reprise bringing the mind-blown listener full cycle.
The album does have its lush and linear moments, notably the the soul hits medley that brightened side 2 and the anthem "Just One Victory," which closes many Rundgren concerts.
"AWATS" contained yet another nod to fans: "Wait another year/and Utopia is here."
Truth in advertising.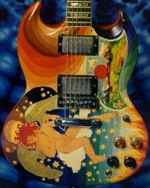 More Todd: Read about Rundgren's ownership of the psychedelic "Fool" guitar that Eric Clapton played in Cream. Aka the Psychedelic SG, it was Rundgren's main ax throughout the 1970s and can be heard on "A Wizard, a True Star."