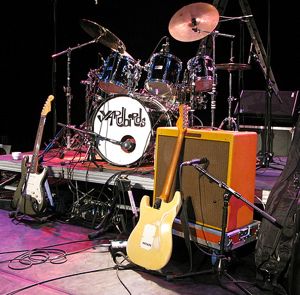 The Yardbirds are calling it quits, band leader Jim McCarty said. The news comes as the group finished celebratory tours marking a half century of making music.
McCarty, a founding member of the groundbreaking British rockers, said the current lineup of the Yardbirds "will be parting ways at the end of the year."
The drummer and songwriter said he would be "working on solo ventures and other Yardbirds projects in 2015."
Guitarist Chris Dreja, the other original Yardbird working with recent editions, left the touring version in 2013 after he suffered a series of strokes. He was replaced by Top Topham, who was the first guitar player in the band, even ahead of Eric Clapton.
Other musicians in the latest Yardbirds were Andy Mitchell (vocals, guitar, harp), Ben King (guitar) and David Smale (bass).
"I would like to thank Ben, Andy, Dave and Top for all their support through the years," McCarty said in a Dec. 6 email to fans.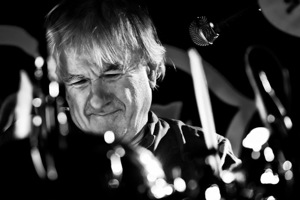 McCarty (pictured) and Dreja were both sizable contributors to the Yardbirds' original sound. (For example, both receive songwriting credit on most of the album that came to be called "Roger the Engineer," the group's best studio effort.)
They'd been reviving the Yardbirds on and off for more than 20 years, since the band roosted in the Rock and Roll Hall of Fame.
The Yardbirds often are credited with creating the first psychedelic record, "Happenings Ten Years Time Ago." (It's number 10 on our list of the Best Psychedelic Singles.)
The band released a double album and CD of live tracks and interviews in 2013.
Psychedelic Sight reviewed a Yardbirds show in 2011 (Los Angeles), finding:
No mere oldies act, the group sometimes bill themselves as the Most Blueswailing Yardbirds. For good reason: After almost a half century, they remain terrific (rock) interpreters of the U.S. blues masters.