Yes plans a one-day prog and psychedelic music festival in the U.S., featuring complete performances of their classic records "Close to the Edge" and "The Yes Album."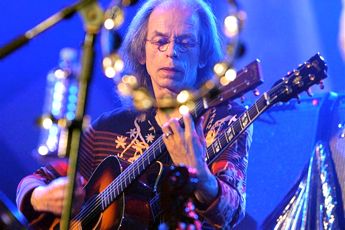 Supporting acts at the Aug. 3 event in Camden, N.J., include Carl Palmer's ELP Legacy and Renaissance.
"Yestival" will be a "day-into-night musical adventure in full quadraphonic sound," according to the longtime British band's web site.
Tickets for Yestival go on sale Friday at 10 a.m. ET at a crowd-friendly price of $35. Camden is across the river from Philadelphia.
"This is a concept we've been trying to put into motion for some time, and only now we've been able to turn it into reality," said Yes founding member Chris Squire. The bassist hinted that the festival may make other stops. "We're looking forward to starting Yestival out in the Philadelphia area, which has been a Yes stronghold since the '70s."
The singer for the Camden festival, as with Yes' world tour, is Jon Davison, whose credits include the tribute band Roundabout, and the prog bands Glass Hammer and Sky Cries Mary. The new Yes man replaced Benoît David in early 2012.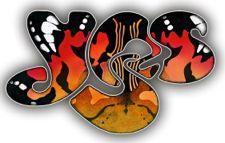 Other members of Yes are guitarist Steve Howe (pictured, above), drummer Alan White and keyboardist Geoff Downes.
Longtime Yes singer Jon Anderson does some touring as a solo act. Anderson and keyboard star Rick Wakeman reportedly left Yes due to health issues.
The band's 2013 world tour continues July 6 in Paso Robles, Calif.
A second stage at Yestival will feature the art of longtime Yes collaborator Roger Dean, known for his otherworldly album covers on recordings such as "Close to the Edge."
Also getting a key slot at Yestival will be Canada's the Musical Box, a Genesis covers act sanctioned by the original band. It will perform the Genesis album "Foxtrot" in its entirety.
Carl Palmer's ELP Legacy plays the music of prog power trio Emerson, Lake & Palmer, which broke up in 1979. The original band re-formed several times, most recently in 2010. Palmer also played with the psychedelic band the Crazy World of Arthur Brown and Asia.
Renaissance is another longtime U.K. prog band, originally formed by Yardbirds singer Keith Relf. It is fronted by singer Annie Haslam, who joined in 1971. (Mainstay Michael Dunford died in 2012.)
Scale the Summit and the School of Rock will perform on the second stage.