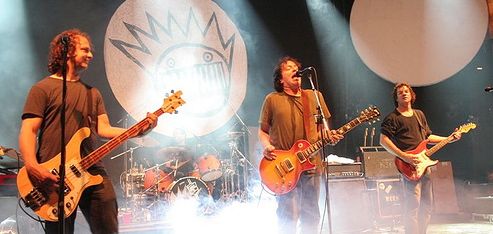 Looks like the reunion party will keep on raging for Ween, the neo-psychedelic alt rockers. Austin's Levitation festival has booked the group as closing-night headliners May 1.
Ween, which true to form disbanded under curious circumstances four years ago, announced several months ago that it would reunite for several nights in Broomfield, Colorado, near Denver.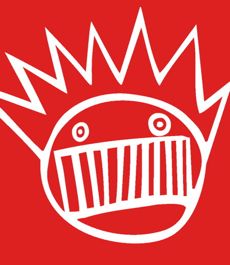 Then came bookings in Florida, Manhattan and at the Bonnaroo Music and Arts Festival in Tennessee.
News of the Levitation gig came as the psychedelic music festival unveiled 15 more artists for its three-day run, including red-hot Aussie alt rocker Courtney Barnett. The festival previously announced Brian Wilson as its headliner.
The Levitation festival runs April 29-May 1, back for the fifth year at Carson Creek Ranch outside Austin. Levitation formerly was known as the Austin Psych Fest.
Ween is headed by Aaron Freeman and Mickey Melchiondo, known to fans as Gene and Dean Ween. Freeman had been performing solo under his own name, while Melchiondo worked as a fisherman and did some road work with his Dean Ween Group.
"I can't wait to get on that stage and hear how happy this makes people," singer-songwriter Freeman has said of the upcoming gigs. The group vowed to break out "new stuff that nobody has ever heard live before."
Ween last performed at the end of 2011. The band returns intact, with bass player Dave Dreiwitz, drummer Claude Coleman Jr. and keyboardist Glenn McClelland.
Ween should have no trouble closing the psychedelic music festival with a bang. Live, they range from Freeman's alt-whimsey tunes to muscular wall-of-sound workouts featuring Melchiondo's lead guitar. Fans of early Pink Floyd, Audience and the Mothers of Invention will find plenty to like.
The band was formed by the boyhood friends in Pennsylvania in the mid-1980s. Some of their recorded works are proudly low-fi. The group logo is of "the demon-god Boognish," one of many elements in the Ween mythology.
The group released nine studio albums, most recently 2007's "La Cucaracha." The second album, "The Pod," was rereleased in a collector's vinyl edition for last fall's Record Store Day Black Friday.
Additional Levitation acts announced Feb. 3 include Dan Auerbach of the Black Keys' new outfit, the Arcs; French dream-pop chanteuse Melody's Echo Chamber; David J & the Gentlemen Thieves; and Christian Bland & the Revelators.