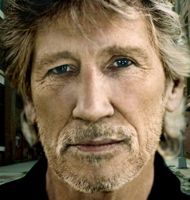 Roger Waters plans to end his marathon tour of "The Wall" in Athens, filming the gig for a possible DVD or theatrical film.
In London, ex-Pink Floyd members David Gilmour and Nick Mason joined Waters onstage May 12. Gilmour played on "Comfortably Numb," and Mason came onstage for the closing song "Outside the Wall."
On the recording front, Sony has in the works an eight-disc Waters solo box set.
The sudden addition of the July 8 show at the Olympic Sports Complex caused Waters to move up several concerts set for early July in Milan, Italy.
"The Wall" filming first spools up for Waters' May 11-18 shows at the the O2 in London (another Olympics host facility).
For both of these recorded events, management is telling fans to leave their cameras, recorders and smartphones at home, fearing the effects of flashes from the crowd on the filming and the screen projections.
In April, Waters' show inspired some new controversy in Holland via the part of the "Wall" concert in which he points a fake machine gun at the audience. Earlier on the day of the first show, a gunman opened fire with a machine gun at a Dutch mall, killing six. The fan site pinkfloydz.com reports that local media tagged Waters' use of the gun as "shameful" and "insensitive."
In other news, Sony is releasing Roger Waters' "The Album Collection" as an eight-disc box set. This is a Europe-only product, but online retailers already are taking preorders for the imported set at $48. Sony pushed back an April release date in Europe to May 30. In the States, "The Album Collection" surfaces June 7.
The box set contains the solo albums "The Pros And Cons Of Hitch-Hiking" (1984), "Radio Kaos" (1987), "Amused to Death" (1992), "In The Flesh" (2000) and "Ca Ira" (2005). There's also a DVD of a 2000 performance of "In the Flesh." Online retailers list the DVD as PAL/Region 0, which is tech talk for it'll work in your player, wherever you are.