Sixties underground heroes Spirit will have their four key albums rereleased in the audiophile SACD format, beginning with the first two records.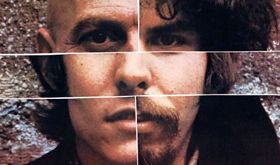 The self-titled debut album and "The Family That Plays Together" originally were released on Ode Records. The new hybrid SACDs will use those stereo 1968 mixes, according to Steve Hoffman, who is mastering the rereleases along with Stephen Marsh.
The albums are not being remixed for the Audio Fidelity SACDs. "We kept the vintage charm intact," Hoffman wrote on his music forum.
Online retailers show the debut album — known for "Fresh Garbage," "Mechanical World" and the hotly debated instrumental "Taurus" — with a May 26 release date. "Family" follows June 23.
Hoffman said he and Marsh currently are working on mastering those first two albums for the SACD format. (Hybrid SACDs can be played on regular CD players.)
Spirit followed up its debut album with the hit single "I Got a Line on You" and then the album "The Family That Plays Together." While the first album (early 1968) had a heavy psychedelic tone, "Plays Together" showcased the eclecticism that the band would exhibit throughout its brief career.
Those albums were followed by "Clear" and the crowd favorite "Twelve Dreams of Dr. Sardonicus" (with "Nature's Way"). The band broke up after the latter LP, but guitarist Randy California and drummer Ed Cassidy continued to use the name for years afterward. (The hard-rocking California-Cassidy band is considered a different act by most Spirit fans.)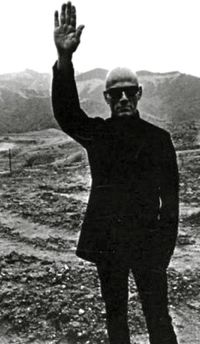 Hoffman said Sony found the original tapes for the Audio Fidelity rereleases. (Sony restored and remixed the core Spirit studio albums for CD reissues in the mid-1990s.) Some of the songs on the original 1968 tapes "sound like they were recorded at the back of a laundry" but the audio-restorers decided not to goose them.
The new Spirit SACDs will have the same bonus tracks as the 1996 CD reissues, all but two employing the 1996 mixes, Hoffman wrote. (The other two had 1968 mixes.)
Spirit was an underground radio favorite in its day and enjoyed some success with its rock singles. "Nature's Way" continues to garner airplay on classic rock stations. The L.A. band was a fixture on the 1960s pop festival circuit.
Despite critical acclaim, Spirit never enjoyed the level of success of psychedelic stars such as the Grateful Dead or Jefferson Airplane. The act is perhaps properly tiered with Love and Moby Grape, two other highly respected bands of the time.
Spirit made news last year when the decades-old dispute over Led Zeppelin's alleged cribbing of the instrumental "Taurus" went to court. A jury found Led Zeppelin did not copy the song. "Taurus" composer California never brought suit over the marked similarities in the songs, but did call attention to them before his death.
The album "Spirit" ranks No. 29 on this web site's list of top psychedelic albums. "Mechanical World" ranks No. 34 on the list of best psychedelic rock songs.