Guitarist Sam Andrew of Big Brother and the Holding Company has died after a long career playing psychedelic rock. He was 73.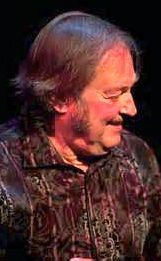 "Ten weeks after his heart attack and the open-heart surgery that followed it, Sam lost his gallant fight to hold onto the life he lived so well," the band posted on its Facebook page. "… He lived his life in music and art and a loving marriage. It doesn't get much better than that."
Andrew, who sang and wrote songs, was the guitar player for Janis Joplin for most of her career.
He founded Big Brother with bass player Peter Albin in San Francisco in 1965. The band experimented with psychedelic music, led by the twin guitar attack of Andrew and James Gurley. Their bag of tricks during their tenure as house band at the Avalon Ballroom included an exhaustive exploration of "In the Hall of the Mountain King."
They were joined a year later by vocalist Janis Joplin, who'd traveled from Austin, Texas, to San Francisco.
Their searing performance at the Monterey Pop Festival led to a record deal with Columbia and the classic psychedelic rock album "Cheap Thrills," for which Andrew wrote the opening "Combination of the Two." The album went to No. 1.
Although Big Brother's players sometimes had been criticized for their sloppy musicianship — one reviewer said "we couldn't play, we were out of tune, and we were all ugly," Joplin recalled — Andrew's synchronized and interwoven guitar work with Gurley on the Gershwin standard "Summertime" remains a sonic highlight of the Summer of Love (video below).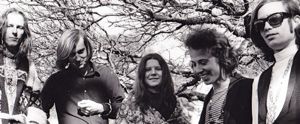 Suddenly vastly famous, Joplin left for a solo career and Andrew followed, joining her Kozmic Blues Band. He returned to Big Brother, without Joplin, in 1969. That version of the band lasted a few years. Big Brother reunited in the late 1980s, joined by singer-keyboardist Nick Gravenites, and continued to perform until late last year.
Andrew also performed with his own self-titled band. He was musical director of the musical stage show "Love, Janis."
Andrew grew up in a military family, first playing rock guitar in Okinawa. After becoming a psychedelic music star, he moved to New York and studied music there — "Wrote some rock and roll string quartets where the notation called for pulling and scratching the delicate instruments," he recalled.
Andrew died in San Rafael, Calif., after suffering a heart attack in December. His wife had said he remained "in critical condition from a severe and protracted course of infection."
Survivors include his wife, Elise Piliwale, and a daughter.