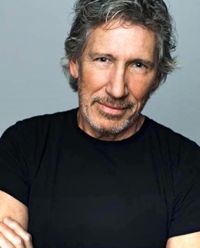 Pink Floyd heavyweight Roger Waters sits for a "Town Hall" interview June 27 on SiriusXM at noon EDT.
The appearance ties in with the relaunch of the Pink Floyd Channel (Sirius channel 142 and XM 43).
Waters will be interviewed by Jim Ladd, the new face of Deep Tracks (the closest thing SiriusXM has to a psychedelic music channel).
Waters' talk will be heard on Deep Tracks (channel 27) as well as 24/7 online (channel 802).
Host Ladd, famously called the Last DJ by Tom Petty (another SiriusXM guy), joined Deep Tracks earlier this year after getting the sack at L.A.'s KLOS.
Ladd's newish satellite show, originating in L.A., airs at 7 p.m. ET weekdays.
Waters also is plugging the Yankee Stadium run of his "The Wall" tour, July 6 and 7.
Ladd curated the Pink Floyd Channel's mix of music, interviews and concert broadcasts. It previously ran over the Memorial Day weekend.
SiriusXM calls the Waters Q&A session "rare," which is strictly true due to the format — usually reserved for politicians — but at the same time it's a bit of a stretch. Waters doesn't do a lot of publicity, but he's popped strategically at various points of his long-running "The Wall" tour — on SiriusXM "The Howard Stern Show," for example.
Meanwhile, "The Wall" tour is about to be torn down. Waters' 2012 solo run ends July 21 in Quebec.
Deep Tracks focuses on lesser-known songs by top "underground" artists of the 1960s and '70s, such as Pink Floyd, Traffic, Jimi Hendrix and Led Zeppelin.
Meanwhile, SiriusXM's online listening service is playing with its user interface again. The latest version is being offered to at least some subscribers as part of beta testing. It includes a most welcome feature — on-demand programming. As in listen to Tom Petty's show when you want, even though he doesn't have his own online channe4l (like his pal Bob Dylan).
The new design builds on the previous one, which offered numerous upgrades. After many years of crappy UI designs, it's good to see the satellite radio service finally coming up with a crisp and professional online user interface.