Deep Purple, Steve Miller and Chicago have found their way into the Rock and Roll Hall of Fame.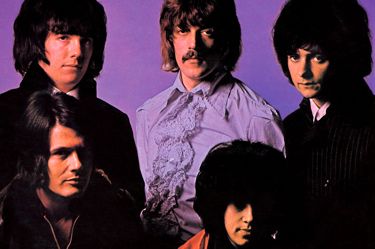 All three acts began in the psychedelic music era of the late 1960s. Each made albums key to the underground music scene, although Miller and Chicago are better known for their mainstream careers.
Other artists entering the Rock Hall in 2016 are N.W.A. and Cheap Trick.
A notable omission from the inductees list is Yes, a move that no doubt will fuel criticisms that the Rock Hall has a bias against progressive rock. Yes is now unsuccessful as a multiple nominee.
Deep Purple found early success with trippy covers of the top 40 hits "Hush" (Joe South/Billy Joe Royal) and "Kentucky Woman" (Neil Diamond).Keyboardist John Lord then steered the British band into experiments with a rock-classical music fusion. Deep Purple found its greatest fame in the '70s with hard rock albums like "Deep Purple in Rock" and hits such as "Smoke on the Water." Key members included guitarist Ritchie Blackmore, bassist Roger Glover, drummer Ian Paice and vocalist Ian Gillian.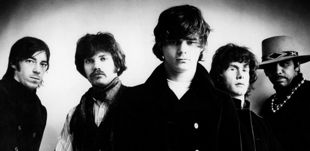 Steve Miller remains best known as a classic rock artist, but his early works are touchstones of the Bay Area psychedelic scene. The Steve Miller Band created the underground albums "Children of the Future" and "Sailor" (along with singer-guitarist Boz Scaggs) and then polished the sound on the albums "Brave New World" and "Your Saving Grace." Key psychedelic tracks are "Quicksilver Girl," the instrumental "Song for Our Ancestors" and "Children of the Future." In the 1970s, Miller became a solo act and dominated the radio airwaves with hits such as "Fly Like an Eagle" and "The Joker."
Chicago's long journey through the music business began with a debut album in tune with the psychedelic times. Guitarist Terry Kath was known for feedback-laden soloing, and became a favorite of Jimi Hendrix. Known at the time as Chicago Transit Authority, the band's self-titled debut album featured Kath's influential "Free Form Guitar," running almost 7 minutes, and a hard rock cover of "I'm a Man" (the Spencer Davis Group). The brass band's melodic side was found on tracks such as "Does Anybody Really Know What Time It Is?" — which proved the path to a hit-laden future. The band continues with a changing cast of members.
Two key players did not survive to see their bands make the rock hall. Jon Lord of Deep Purple died in the summer of 2012. Chicago's Terry Kath died in 1978.
The 31st Rock and Roll Hall of Fame Induction Ceremony is set for April 8 at Barclays Center in Brooklyn. HBO will broadcast the ceremony in the spring.
Other nominated for the 2016 honors were Los Lobos, Nine Inch Nails, the Smiths, Janet Jackson, Chic, the Cars, the Spinners, the J.B.'s and Chaka Khan.