Grateful Dead lyricist Robert Hunter is hitting the road for eight shows on the East Coast. The wordsmith's performances are few and far between.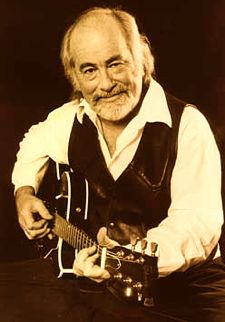 Hunter, who plays guitar and sings his songs in a voice that's a cross between Harry Chapin and Johnny Cash, begins the tour Sept. 26 in Huntington, N.Y., with stops including Washington, D.C., Allentown, Pa., and Boston. The final show is Oct. 10 in New York City.
"I began thinking about touring again and started working on my guitar playing," Hunter told Jambase recently. "I realized I missed it. It's time to hit the road."
Hunter is considered a member of the Grateful Dead, having written the words to most of the band's classics, but he never was a performing member.
The songwriter joined the Dead in 1967. "Though Bob Weir's words for 'The Other One' would endure, most of the band's early verbal efforts would not; it was Hunter's work that would elevate their songs from ditties to rich, complete stories set to song," the Dead's web site noted.
His many classic Dead lyrics include those for "Uncle John's Band," "Sugar Magnolia," "St. Stephen," "Touch of Grey" and "Friend of the Devil."
Hunter's most recent high-profile collaboration was "Duquesne Whistle," the propulsive lead-off song on Bob Dylan's 2012 "Tempest." His latest collections of songs are heard on Jim Lauderdale's "Patchwork River" and Mickey Hart's Mysterium Tremendum."
Hunter's previous performances include support for the Dead 2002-2004 and the "Into the Blue" tour of 2002. Some of the Hunter shows can be heard on the Internet Archive, with his blessings.
Hunter recorded solo albums for Round Records, Relix Records and Ryko Disc. "Box of Rain" chronicled his 1990 solo acoustic guitar tour. His books include "Box of Rain" (1990) and "Glass Lunch" (1997).
Here is the list of Robert Hunter concert dates:
Sept. 26: The Paramount, Huntington, N.Y.
Sept. 28: Symphony Hall, Allentown, Pa.
Oct. 1: Count Basie Theatre, Red Bank, N.J.
Oct. 3: Lisner Auditorium, Washington, D.C.
Oct. 4: Keswick Theatre, Glenside, Pa.
Oct. 5: Capitol Theatre, Port Chester, N.Y.
Oct. 7: Wilbur Theatre, Boston
Oct. 10: Town Hall, New York City
More Grateful Dead content from Psychedelic Sight:
---
Grateful Dead store
(Get high on Amazon's product)