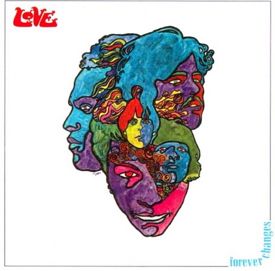 Love's psychedelic rock classic "Forever Changes" and an ace live performance by the Grateful Dead are among the new recordings selected for the National Recording Registry.
Adding to the good vibes over at the Library of Congress are Prince's soundtrack for "Purple Rain" and George Clinton's album "Mothership Connection" (Parliament).
They are among the 25 entries on the 2011 Registry list, an honor that guarantees preservation and a sort of immortality for the works. This latest Registry list was unveiled May 23, 2012.
1967's "Forever Changes," ignored by the public in its day but long since considered a rock masterpiece, was the final album recorded by the original L.A. band Love, fronted by Arthur Lee. The album produced no hit singles, although lead track "Alone Again Or" has been repeatedly covered. The drug-infested Love imploded in the months following the album's recording.
"Forever Changes" employed a variety of hired-gun musicians, including L.A.'s famed Wrecking Crew. Classical musicians under the direction of David Angel added depth and drama. Love's primary creative forces, Lee and songwriter Bryan MacLean — the band's ying and yang — were at their creative peak during the recording; neither produced another important work. The two have since died.
The Grateful Dead's live recording of its May 8, 1977, concert at Cornell University's Barton Hall never received an official release, but it is well known to fans due to the quality of performance and recording. At the time, the Dead had just finished recording the studio album "Terrapin Station."
The Dead performed "Minglewood Blues," "Loser," Jerry Garcia's "Deal" and the popular covers "Mama Tried" and "Dancin' in the Streets." (Listen to the show).
The Barton Hall concert never received an official release. Dead archivist David Lemieux says the Dead organization does not have the source tape.
Mickey Hart, one of the Dead's drummers, lobbied for the creation of the National Recording Registry back in 2000. The Registry just marked its 10th anniversary. World music archivist Hart has ongoing relationships with the Library of Congress and the Smithsonian.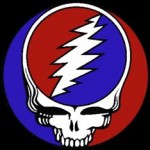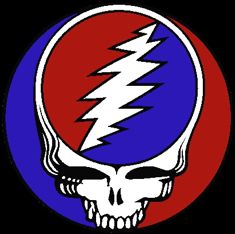 "These are not just songs," Hart told the Associated Press, referring to the 25 new Registry entries. "These are talking books — thousands of years of evolutions of cultures are in this music."
Other popular music songs on the new list include "Bo Diddley" and "I'm a Man" by Bo Diddley; "Green Onions" by Booker T. & the M.G.'s; "Rapper's Delight" by the Sugarhill Gang; and Donna Summer's "I Feel Love."
Love has not been selected for the Rock and Roll Hall of Fame. The Grateful Dead was inducted in 1994 and currently is being celebrated with a major museum exhibit at the Hall.
Selections span the years 1888-1984, beginning with an Edison Talking Doll cylinder.
Learn how to nominate a recording.