Psychedelic heavyweights the Doors, Pink Floyd, Jimi Hendrix and Santana help make Record Store Day great again in 2017.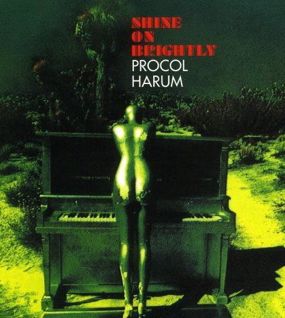 The promotional event for independent music retailers has posted an unusually robust list of product for its 10th anniversary showing on Saturday, April 22.
Other artists of note for psychedelic/1960s music fans include Procol Harum, Hawkwind, the Grateful Dead, Utopia, ELP, the Electric Flag and the Music Machine.
Releases are all on vinyl and are "Record Store Day exclusives" unless noted.
The Doors' "Live at the Matrix" recordings make their debut on vinyl on RSD. "Newly mastered by Bruce Botnick … from recently discovered original master tapes." The 50th year set (from March 1967) includes the savage young Doors working out to soon-to-be-classics "Back Door Man," "Soul Kitchen" and "Light My Fire." Via Elektra.
Jimi Hendrix worked briefly as a sideman for Curtis Knight, known today primarily for being the guitar master's employer. Dagger Records embraces their sketchy combined legacy with "Live at George's Club 20, 1965 & 1966," a two-LP set. Try to get that feeling with 20 "raw" amateur live recordings from late 1965 and early 1966. This official boot has "original recordings restored by Eddie Kramer and free of various overdubs and excess manipulation present on earlier, unsanctioned releases."
Pink Floyd's psychedelic epic "Interstellar Overdrive" returns in a previously unreleased 15-minute version from 1966 (before EMI). Mono, on a one-sided 12-inch vinyl record from Sony Legacy. Also: "London 1966-1967" 12-inch picture disc with "Overdrive" and "Nick's Boogie" from Kscope.
Santana found its fame at Woodstock, weeks before the release of the Bay Area band's debut album. Sony captures the soulful moments with "Live at the Woodstock Music & Art Fair, August 16, 1969." The "career-making performance" is "pressed on vinyl for the first time," at least officially.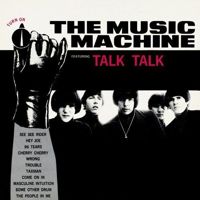 The Music Machine bridged garage rock and early psychedelia with bracing tracks such as "Talk Talk," "The People in Me" and "Masculine Intuition," all from the fevered imagination of Sean Bonniwell. The debut album, "(Turn On) The Music Machine," is reignited on a mono edition from the Concord Bicycle label.
Count Five blasted the pop world with "Psychotic Reaction" and then pulled a disappearing act. That one single provided the template for acid rock, and then some. Mono reissue of the lone studio album, also from Concord Bicycle.
Emerson, Lake & Palmer performed "Brain Salad Surgery" on the masses in 1973 but the title track wasn't included. It was found as a flexidisc offered by New Musical Express in Britain. BMG offers a replica of the promotional disc, which also offered excerpts from song of the album tracks. 7-inch vinyl.
Procol Harum's longtime U.S. fans always wondered what happened to that cool greenish cover of the mannequin playing piano on "Shine on Brightly." No longer must they suffer Dali-knockoff U.K. artwork: The original album with the American image will be available on vinyl for the first time in 30 years. The spooky second album includes the proto-prog epic "In Held Twas In I." Via Varese. (Want the Brit artwork? Music on Vinyl has you covered, with a new "Shine on Brightly" rerelease.)
More Procol Harum: A "Whiter Shade of Pale" 12-incher with eight tracks. "Original hit single A and B sides remastered exclusively for this release." On white vinyl with clear splatter. Contains "a never-before heard or released track the band made in 1967." One side stereo; one side mono. Fly Records. Note: RSD limited run (500 copies)/regional focus release.
The Claypool Lennon Delirium delivers the 10-incher "Lime and Limpid Green" with four "cosmically psychedelic cover (versions). They are "Astronomy Domine," "Boris the Spider," "The Court of the Crimson King" and "Satori." Band leaders are Les Claypool and Sean Lennon. Bright green EP via ATO Records.
Hawkwind touches down with another RSD treasure: "Best of the United Artists Years." "Hawkwind's earliest and, arguably, most compelling material." Rare and alternate versions such as the single "The Psychedelic Warlords and "Motorhead" penned by bassist Lemmy Kilmister. Colored vinyl cooked up by ORG Music.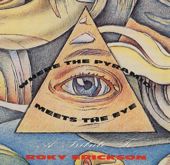 Roky Erickson gets the tribute treatment on "Where The Pyramid Meets the Eye" from 1990 (the glory days of all-star cover albums). Genuflecting before the 13th Floor Elevators operator are Doug Sahm, ZZ Top, R.E.M., the Butthole Surfers and T-Bone Burnett. "Double vinyl remaster housed in a gatefold sleeve" with three tracks previously limited to cassette. Via Sire Records.
Todd Rundgren's sensational prog band Utopia (v. 1.0) was captured in Atlanta, "Live at the Fox: 1973." Rockbeat brings the title to 2x vinyl with a "RSD first" release. Rundgren tracks include "Utopia Theme" and "Sons of 1984." Previously on CD.
Frank Zappa toured with the Petit Wazoo band in late 1972. The horn-heavy act delivers (the complete) "Rollo" on one side of the 10-incher, and the unreleased "Portland Improvisation" on the other. Clear vinyl. RSD first.
Moondog lives with the rerelease of his self-titled 1969 album. The Viking of 6th Avenue's work features original symphonic and classically-inspired works. White vinyl pressing is the first in more than a decade. Via Sony Legacy. RSD first.
The Crazy World of Arthur Brown: Come and rebuy the debut album, in all its hellfire glory. Back on LP via Esoteric/Cherry Red Records. Limited to 1,000 copies. Includes Brown's global smash "Fire." It's our top psychedelic album No. 16.
The Grateful Dead played Vancouver in July 1966, before release of their debut album. The entire show is captured on "P.N.E. Garden Auditorium, Vancouver, British Columbia, Canada 7/29/66." This double LP will be the only standalone release of the concert. Four bonus tracks from the next night. Grateful Dead Production.
The Electric Flag dallied with psychedelic rock and soul, but its specialty was electrified blues. "Whisky A Go-Go, September 1967" features Mike Bloomfield, Buddy Miles, Elvin Bishop and the gang during their four-night stand on the Strip. Recorded before the first album, the live tracks include "Groovin' Is Easy." Via RockBeat. RSD first.
The Flaming Lips crash RSD again, this time with "Onboard the International Space Station Concert For Peace." "Seven live(ish) tracks from 'Oczy Mlody' reimagined as a fictional/fantastical live Flaming Lips performance on the International Space Station." Warner Bros. RSD first.
Sun Ra makes his annual flyby for the edification of the RSD hordes with "Discipline 27-11." Recorded during the same 1972 sessions as Impulse's "Space Is the Place," "it's definitely cut from the same cloth." The title cut is a sidelong space chant. Opens with "Pan Afro," built on Ra's trademark interlocking horn riffs. Four tracks via Strut Records.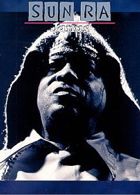 More Sun Ra: "Janus" LP collects rare tracks recorded between 1963 and 1970. Live and studio performances ranging from bop to chaos. Not for Ra newbies. "Pressed on audiophile-grade yellow/black swirl vinyl at Pallas in Germany." Five tracks via ORG.
Vangelis blew many a mind with his synth soundtrack for Ridley Scott's "Bladerunner." Atlantic celebrates the 35th anniversary with the first-ever picture disc.
Ken Kesey: Can you pass "The Acid Test"? The merriest of Pranksters conducted a live-in-the-studio re-creation of his LSD-fueled events, somehow creating a 1966 album out of it all. Jackpot Records recruited Merry Prankster Ken Babb to do the liner notes for the rerelease of this rarity.
Nuggets: "Come to the Sunshine: Soft Pop Nuggets from the WEA Vaults" continues the long-running reissue series. Originally released as a 2004 compilation by Rhino Handmade. Softie "Nuggets" acts include Harpers Bizarre, the Association, the Looking Glass, the Bonniwell Music Machine and the Monkees. Orange/yellow marble double vinyl set.
Neil Young's "Decade" stretched from early Buffalo Springfield to "Long May You Run." It was one of the great greatest-hits packages to come up from the underground. Reprise reprises the set in a three-LP package.
Yes' "90125" brought the seminal prog band into the hitmaking arena with "Owner of a Lonely Heart." Atlantic marks the event with a picture disc.
Various artists: The influence of Jimi Hendrix drives many of the black and Latino bands revived on "Function Underground: The Black & Brown American Rock Sound 1969-1974." Now-Again Records. RSD first.
Paul McCartney: Cassette-only release of demos from "Flowers in the Dirt" done in collaboration with Elvis Costello. Three songs. RSD first.
The Who: From the U.K. branch comes a "parka green" reissue of "Quadrophenia" supported by some classic '60s tracks.
Also of interest:
David Crosby and the Lighthouse Band, songs performed on NPR's "World Cafe." 12-inch vinyl.
Marianne Faithful's "Rich Kid Blues" album from 1971. Mostly hip folk covers. Terry Reid title tune.
The Kinks: Reissues of two French EPs: "All Day and All of the Night" and "Got Love If You Want It."
Nico: "The Last Sessions" with the Faction. Record live, 1988 in West Berlin. Double album.
Dennis Wilson: "Dennis" collects recordings made for a planned second album. 2x LP.
Jimmy Page & the Black Crowes: "Live at Jones Beach." 10 incher.
The Easybeats: "Vigil" aka "Falling Off the Edge of the World" album.
Various artists: "Close to the Noise Floor" collection of '70s analogue electronica from U.K., Europe. 2x LP.
John Sinclair: Activist, ex-con and poet does his thing with an all-star cast of Detroit musicians. LP.
Patti Smith covers "Hey Joe" on her debut single from 1974. B-side "Piss Factory." 7 incher.
The Turtles: "More Golden Hits" on gold vinyl. Mono.
The Zombies' "A Rose for Emily" with cello. B/w original "This Will Be Our Year." 7 incher.
The Pretty Things: Vinyl box set of "The French EPs." Limited run.
Flower Travellin' Band: Japanese rockers' "Anywhere" album from 1970.
Various artists: "Girls in the Garage: Oriental Special (volume 9). "Forgotten 45s from the Far East."
The Sloths: 1965 garage record "Makin Love"/"You Mean Everything To Me" from Sundazed.
* * * * *
There's much to get excited about in many genres — we mostly deal in psychedelics and '60s stuff here — so check out the full Record Store Day 2017 list of titles. It's a great year for world music and non-mainstream American sides.