The usual and unusual suspects populate Record Store Day 2016, keyed by releases from psychedelic stars the Doors, Jimi Hendrix, the 13th Floor Elevators and Frank Zappa.
From the fringes come the space rock of Sun Ra, offbeat freakbeat from Britain, ragas from Ravi Shankar and Japanese "Monster a Go-Go."
Record Store Day 2016 is Saturday, April 16. Releases are all on vinyl and are Record Store Day exclusives unless noted (top section).
The Doors: "Live at the Aquarius: The First Performance" chronicles the band's first night at the Hollywood venue, summer of 1969. Three LPs. Tracks include "Soul Kitchen," "Mystery Train/Crossroads" and "Who Do You Love." Rhino, on blue vinyl. 5,000 copies. Previously released on CD.
The Doors: Live version of "Roadhouse Blues" backed with "A Feast of Friends" on a Rhino 7-incher. "Limited to 4,000 copies." (Part of "Disquaire Day" RSD series of singles in support of France's recovery from terror.)
Jimi Hendrix Experience: "Painstaking" reissue of the 1969 "Smash Hits." Revives the poster with the psychedelic trio on horseback. Has the usual suspect hits, plus "Red House" and "Remember." Legacy label. Record Store Day "first" release of 5,000 copies.
The Animals: Originally released in the U.K. in 1965, "Animal Tracks" was the group's fourth EP. Tracks are "How You've Changed," "I Believe to My Soul," "Let the Good Times Roll" and "Worried Life Blues." On 10-inch vinyl. ABKCO. (Note: EP title was later used for expanded Animals releases.)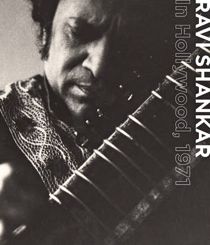 Ravi Shankar: Four ragas are captured "In Hollywood, 1971." Billed as "beautifully recorded" and remastered. From a house concert. Northern Spy Records.
13th Floor Elevators: Limited rerelease of the French EP that had "You're Gonna Miss Me" b/w "Tried To Hide." Original pyramid cover art by John Cleveland. Charly. Limited run/regional focus.
Moody Blues: First LP is back on vinyl, after 40 years. "Moody Blues #1" includes the hit "Go Now!" Original lineup includes Denny Lane. Varese Sarabande, 3,200 copies.
The Kinks: "Mister Pleasant" EP from 1967, "long out of print." With "Two Sisters" and "Village Green" (five tracks total). BMG/Sanctuary. 3,000 copies.
The Kinks: "Dave Davies Hits" EP with "Death Of A Clown" and "Susannah's Still Alive" (four tracks total). BMG/Sanctuary. 3,000 copies.
The Easybeats: Mono revival of the band's 1967 album "Good Friday," as released in the U.K. Includes the monster hit "Friday on My Mind" and the followup, "Who'll Be the One." From "the original master tapes." Varese Sarabande, 2,500 copies.
The Electric Prunes: Part of the Sundazed singles project, the unreleased "I've Got a Way / World of Darkness" combo comes to light as a 7-incher. From 1966, mono. 2,500 copies.
The Move: Revival of the "Something Else" 1968 EP recorded at The Marquee Club. Key tracks include covers of "Stephanie Knows Who" and "So You Wanna Be a Rock and Roll Star." Cherry Red. Limited run/regional focus.
Grateful Dead: Live from the "Capitol Theatre, Passaic NJ 4/25/77." This one comes in a "two-piece box including four 180-gram LPs." Key tracks include "Lazy Lightning," "Deal" and "Estimated Prophet." Rhino. 7,700 copies.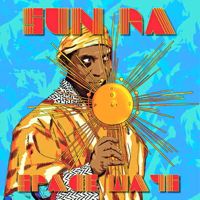 Sun Ra: "First ever vinyl release" of "Spaceways" album. Live with the Arkestra in New York in 1966 and 1968. (Not to be confused with "We Travel the Space Ways.") "Remastered and pressed on a psychedelic swirl color vinyl." ORG Music.
Nuggets: The series spun off "Hallucinations: Psychedelic Pop Nuggets From the WEA Vaults" as a Rhino Handmade item in 2004. It's back on two slabs of vinyl. Better-known artists include the Bonniwell Music Machine, the Association, Kim Fowley and the Monkees. Rhino, 4,000 copies.
Mike Stuart Span: A-side "Children of Tomorrow" is billed as "one of the high-water marks of British psychedelia." b/w "Concerto of Thoughts." Brit band later known as Leviathan. Munster Records. 1,300 copies.
Todd Rundgren's Utopia: First vinyl pressing of the oddball album "Disco Jets." With "Space War," the theme from "Star Trek" and "Pet Rock." Cherry Red. Limited run/regional focus.
The Flaming Lips: "Heady Nuggs Vol. II, Studio Albums 2006-2012." Eight LP box set. Includes "The Dark Side of the Moon" and "The Flaming Lips and Heady Fwends." Warner Bros. "Limited to 4,000 copies." Also, "Lightning Strikes the Postman," remix of the album "Clouds Taste Metallic." With comic by Wayne Coyne. WB.
Jethro Tull: Live "Too Old to Rock 'n' Roll: Too Young to Die!" recorded for a British TV show in 1975. Tracks include "Bad-Eyed and Loveless" and "Quiz Kid." Rhino/Parlophone.
The Monkees: 10-LP box set "Classic Album Collection" includes "LP of b-sides and other bonus content." Rhino, 3,000 copies.
The Monkees: Picture disc with band's red guitar logo. "Saturday's Child" b/w "You Just May Be the One" (both mono TV versions).
"Get Me Home for Tea": Billed as "rare psychedelic and freakbeat tracks from the U.K. in the late 1960s, taken from the catalog of Parlophone Records." Acts include Tomorrow and the Moles. On "psychedelic swirl color vinyl."
The Remains: "Exact reproduction" of "Nuggets" garage band's self-titled 1966 album, but on white wax. 2,500 copies. Sundazed.
Creedence Clearwater Revival: The "1969 Box Set" celebrates the California band's biggest year, starring the three albums "Green River," "Bayou Country" and "Willy and the Poor Boys." Also on three CDs. Three international EPs. Poster, "concert ticket," bumper sticker, etc. Concord, 7,000 copies. Record Store Day "first" release.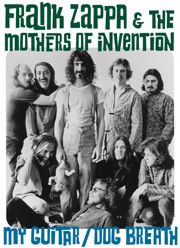 Frank Zappa & the Mothers of Invention: "My Guitar" and "Dog Breath" on a 7-inch reissued single (1969) dedicated to the late Gail Zappa. "Remastered from original mono reels" and numbered. Colored vinyl, 5,200 copies. Zappa Records. RSD "first" release.
Also of interest:
The Turtles' "Happy Together," with mono and stereo versions together on a 7-incher. Manifesto Records. Limited.
Bee Gees/Faith No More sing "I Started a Joke." Rhino 7-inch on mint green vinyl.
Paul Butterfield Blues Band/Albert King run down "Born Under a Bad Sign." Rhino 7-inch on colored vinyl.
The Idle Race's (Jeff Lynne) second album, via Rhino/Parlophone on "multicolored splattered" vinyl.
"Sixties Japanese Garage-Psych Sampler" of "frenzied 1960s Japanese rock." Bamboo. Limited. Also, "Monster a Go-Go, Volume 1."
The In Crowd's 1965 "That's How Strong My Love Is / Things She Says" on 7-incher. Munster Records.
David Bowie's "I Dig Everything: The Pye Years, 1966." Six songs on 12-inch vinyl. BMG/Sanctuary.
"Rough Guide to Psychedelic Samba" released "exclusively on vinyl." World Music Network.
The Sonics' 2015 concert at Easy Street Records in Seattle. ReVox.
The 1922 soundtrack for "Nosferatu" reconstructed by James Bernard and played by the Prague Philharmonic. On colored vinyl. Music On Vinyl.
The Shaggs' "Sweet Maria" b/w "The Missouri Waltz" on 7-inch vinyl. Light in the Attic.
* * * * *
There's much to get excited about in many genres — we only deal in psychedelics and '60s stuff here — so check out the full Record Store Day 2016 list of titles.
We're spoiled here in California (L.A. and San Francisco) with the massive indie depot Amoeba, but of course most of the record stores being honored are small shops, run by the elite of music geekery.
Say what-ya-say to the Psychedelic Sight contingent at our regular haunts Amoeba in Hollywood and Freakbeat Records in Sherman Oaks, Calif. If we're still standing and spending, a stop at CD Trader in Tarzana will put things over the top, nicely.