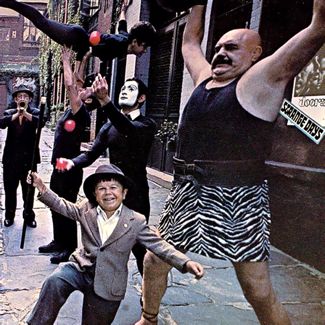 The Zombies, the Doors, Sly and the Family Stone, Captain Beefheart and Hawkwind lead the freak parade for Record Store Day 2015.
Other goodies for psychedelic bin flippers include vinyl by Country Joe and the Fish, Todd Rundgren, Jeff Beck, the Kinks, Jimi Hendrix, Procol Harum, Tomorrow, Sun Ra, Robert Plant, the Grateful Dead, Jerry Garcia, the Flaming Lips and Frank Zappa.
The eighth-annual event promoting indie record stores is now an unabashed celebration of the old-school vinyl format. Record Store Day is Saturday, April 18.
The Zombies: What was to be the follow up to the psychedelic classic "Odessey and Oracle" never was. Officially. Now the "R.I.P. Album" has been unearthed for its "first legitimate vinyl release" by the Varese Sarabande label. The band had broken up the time half of these tracks were recorded in 1969 by Rod Argent and Chris White — the rest were older outtakes — so consider this a rareities project with a concept. See the May 2014 CD.
The Doors: Record Store Day regulars the Doors are back with a mono version of "Strange Days" from 1967. The mono format was pretty much dead by that fall, so the group's second album was mostly marketed in stereo. This is the "first vinyl reissue since then" — "cut from the original masters by Doors producer Bruce Botnick." Key tracks: "Love Me Two Times," "When the Music's Over."
Sly and the Family Stone: "Live at the Fillmore" and spread over two green & red vinyl discs. Recorded Oct. 4 and 5, 1968, at Fillmore East. The planned live album never happened (except for boots), until now. From Sony Legacy. Key tracks: "Life," "Dance to the Music/Music Lover."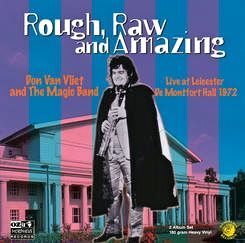 Captain Beefheart and the Magic Band: From the John Peel archives, it's the double album "Rough Raw and Amazing." Leicester De Montfort Hall (1972) recording on yellow vinyl. Peel called it "a great performance from the 'Spotlight Kid'-era tour … the rapport with the audience is superb." Audio quality dubious, however. RSD exclusive is limited to 2,000 copies.
Hawkwind: Self-titled debut album, recorded live in the studio and produced by Dick Taylor of the Pretty Things. Billed as one of the earliest space rock albums (summer 1970). "Splattered colored vinyl." Gatefold sleeve. From Rhino, but released first via RSD. Also from Hawkwind, a 7-incher of "Back on the Streets" b/w "The Dream of Isis" (1976).
Country Joe and the Fish: Fans convinced Vanguard to press this update of the psychedelic warriors' 1968 album, their third. Country Joe was in and out of the band at the time, so it's an uneven effort. (But dig the understated grove on "Rock and Soul Music.") "Remastered from the original tapes" onto 12-inch vinyl.
Tomorrow: Colored vinyl version of the British group's only album (1968), kicking off with the psychedelic classic "My White Bicycle." Keith West and Steve Howe star. "A true vinyl rarity — splattered vinyl with black and yellow 60's Parlophone label." From Rhino, RSD exclusive.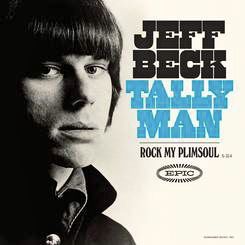 Jeff Beck: Sundazed dazzles with a pair of 7-inchers on colored vinyl, both from the early days of the superstar guitarist's solo career. "Tallyman"/"Rock My Plimsoul" reproduces the second single as it was released in the U.S. Notes by Gene Simmons. Original mono mixes, "mastered from original reels and pressed on gold wax." "Love Is Blue"/"I've Been Drinking" is the first U.S. edition of the third single, led by the famed instrumental. "On blue vinyl," of course, "sourced from the original mono master reels."
Jethro Tull: "Live at Carnegie Hall" on two slabs of 12-inch vinyl. Format debut. From December 1970. "Newly commissioned artwork, gatefold jacket." Key tracks: "Nothing Is Easy," "Dharma for One" and "To Cry You a Song."
Frank Zappa: The Los Angeles Philharmonic Orchestra plays the overture from "200 Motels." On 7-inch purple vinyl. The B-side of "What's the Name of Your Group" comes from 1971, performed by Zappa and the Royal Philharmonic. Zappa Records, RSD first release.
Jerry Garcia: The guitarist's second album, "Garcia" aka "Compliments," on "translucent green vinyl" with "individually numbered foil-stamped packaging." Mostly covers.
The Grateful Dead: First time on vinyl for "Wake Up to Find Out: Nassau Coliseum, Uniondale NY 3/29/90." Five LPs, nine sides of music. Already on CD as part of the "Spring 90: The Other One" box set.
Jimi Hendrix: Two tracks from the massive Atlanta Pop Festival on July 4, 1970: "Purple Haze" and "Fire." 7-inch vinyl from Legacy.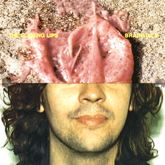 The Flaming Lips: Three colored-vinyl 10-inchers from the modern psychedelic mainstays. Title tracks on the trio of EPs are "This Here Giraffe," "Brainville" and "Bad Days." "Tracks previously released on only CD overseas." Different color schemes for each vinyl release.
Bernard Hermann: The "Psycho" theme on colored 7-inch vinyl. Side 1 is "Prelude"/"The City"/"Rainstorm" and side 2 brings your shower scene: "Murder"/"Finale." Screeching proto-psychedelia with strings.
Robert Plant: "More Roar" on 10-inch vinyl. Three tracks recorded during Robert Plant & The Sensational Space Shifters' tour of 2014. "Turn It Up," "Poor Howard" and the ever-popular "Whole Lotta Love Medley." Exclusive from Nonesuch.
Procol Harum: Rerun of a tasty 1968 EP released only in Singapore. Tracks: "Homburg"/"Salad Days (Are Here Again)"/"Quite Rightly So"/"In the Wee Small Hours of Sixpence."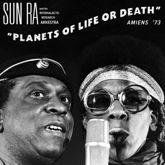 Sun Ra: Two from the master of space & time. "Calling Planet Earth" comes on colored 12-inch vinyl. Recorded at Tivoli Hall in Copenhagen on Dec. 5, 1971. "First-ever vinyl release with this psychedelic color LP." Limited to 2,000 copies. "Planets Of Life Or Death: Amiens '73" captures the Arkestra in mind-blowing mode, direct from the soundboard. Key track: "Love in Outer Space." Also limited run.
Todd Rundgren: From "Runddans" comes "Put Your Arms Around Me," the first music from the single track-continuous album by Todd Rundgren, Lindstrom and Emil Nikolaisen from Serena-Maneesh. "The B-side will be an a cappella version of parts of the album put together by Lindstrom." 12-inch vinyl. Limited.
Syd Barrett/R.E.M.: Side By Side 7-incher of the Pink Floyd Founder's solo tune "Dark Globe." "Gold, white, red and black mixed vinyl" from Rhino.
Also of interest: The Kinks' unleash a trio of 7-inchers from their early years; the Small Faces honor Ian "Mac" Maclagen with single "Afterglow of Your Love"; the Master Musicians of Joujouka's release a new "Into the Ahi Srif" album; "The Pretty Things EP" with "Don't Bring Me Down"; and Trey Anastasio's single "Bounce." …
Also: Emitt Rhodes' new cover of "How Can You Mend A Broken Heart"; a William Onyeabor remix project of "Atomic Bomb" on 12-inch vinyl; the Spaceape picture disc of "Ghost Town"; George Clinton's vinyl box set "Chocolate City: London"/"P-Funk Live at Metropolis"; Brian Eno's double LP of the "lost album" "My Squelchy Life"; and Rough Guides to "Psychedelic India" and "Psychedelic Salsa."
There's much to get excited about in many genres — we only deal in psychedelics here — so check out the full Record Store Day 2015 list of titles.
We're spoiled here in California (L.A. and San Francisco) with the massive indie depot Amoeba, but of course most of the record stores being honored are small shops, run by the elite of music geekery.
Say hey, man, to the Psychedelic Sight contingent at our regular haunts Amoeba in Hollywood and Freakbeat Records in Sherman Oaks, Calif. If we're still standing and spending, a stop at CD Trader in Tarzana will put things over the top, nicely.