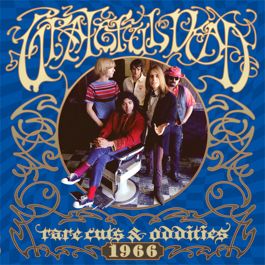 Record Store Day's psychedelic platoon for Saturday includes Captain Beefheart, Cream, ELP, Roky Erickson, the Small Faces, the Zombies and, um, Alice Bowie.
The sixth annual event promoting indie record stores has gone more vinyl than ever, with almost all titles available exclusively on the hip old-school format. In fact, King Crimson and the Dead are the only acts on the following list providing CDs.
Other key artists checking in from the psychedelic era include the Animals, the Doors, Jimi Hendrix, the Grateful Dead and Pink Floyd.
Most of these titles are Record Store Day exclusives, meaning grab them this Saturday, April 20, or pay the piper at the gates of dawn.
We're spoiled here in California (L.A. and San Francisco) with the massive indie depot Amoeba, but of course most of the record stores being honored are small shops, run by the elite of music geekery.
Say hey to the Psychedelic Sight contingent at Amoeba in L.A. and Freakbeat Records in Sherman Oaks, Calif.
Here's a list of selected psychedelic/1960s releases for Record Store Day 2013:
The Animals: "The Animals Is Here" (debut EP) and "The Animals Are Back" on 10-inch vinyl at 45rpm for fidelity's sake. These are the classic cuts, pre-psychedelic Eric Burdon: "We've Got to Get Out of This Place," "House of the Rising Sun," "I'm Crying" … Both LPs are billed as "the first vinyl reissue since 1964."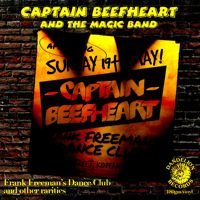 Captain Beefheart: "Frank Freeman's Dance Club": 180 Gram vinyl LP on purple wax. Highlighted by four live tracks recorded by John Peel on the Captain's 1968 tour of the United Kingdom. Songs include "Rollin and Tumblin," "Well Well Well," "Electricity" and "Kandy Korn."
Cheech & Chong featuring Alice Bowie: "Earache My Eye" and "Turn That Thing Down." 7-inch single picture disc on green vinyl.
Cream: "Royal Albert Hall London May 2-3-5-6, 2005" (reunion shows). Three LP white vinyl box set. "Title has been unavailable for more than 5 years."
Deep Purple/Type O Negative: "Highway Star" 7″ single on "Deep Purple Opaque Colored Vinyl." "Part of the Side By Side series" from Roadrunner Records.
The Doors/X: "Soul Kitchen" side by side. 7″ single (milky translucent vinyl)
Emerson, Lake & Palmer: "The First Five: A Picture Disc Collection." Vinyl LPs. Numbered box set from Razor & Tie.
Roky Erickson: "Mine Mine Mind," "Bloody Hammer." 12-inch vinyl "hand-numbered pressing of 4,000." On psychedelic wax.
Flaming Lips: "Zaireeka." Four LP box set at 45 rpm. "Art specific to this release with unique colors for each LP." 12-page booklet. Warner Bros.
Grateful Dead: "Rare Cuts & Oddities 1966." Two 12-inch LPs. "First time on vinyl" (180-gram). Live and studio tracks from 1966. "Exclusive cover art" for title first released in 2005 but out of print. Numbered edition.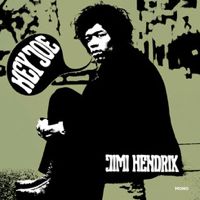 Jimi Hendrix: "Hey Joe," "Stone Free." 1966 mono mixes on 7-inch vinyl at 45 rpm.
King Crimson: "Going Schizoid With King Crimson: Collectables Set." CD. "Vicar graphic novel, poster, T-shirt, sticker." Live tracks include "Larks' Tongues in Aspic," "Ladies of the Road" and "21st Century Schizoid Man."
MGMT: "Alien Days." On Cassette via Columbia plus digital download. Limited. "First music from their upcoming album."
Van Dyke Parks: "Super Chief." Unreleased music on vinyl.
Pink Floyd: "See Emily Play," "Scarecrow." 7-inch vinyl packaged in "a Columbia range bag."
Rolling Stones: "Five by Five" EP on 7-inch vinyl. "First time on original format since 1964." Tracks recorded at Chess Studios: "If You Need Me," "Empty Heart," "2120 Michigan Avenue," "Around and Around."
The Seeds: "Seeds" EP. 7-inch vinyl from Sundazed. Four "rare Seeds sides" from the MGM lineup: "Bad Part of Town," "Wish Me Up," "Love in a Summer Basket," "Did He Die."
Sly & the Family Stone: "I Want to Take You Higher." 10-inch vinyl from Sony Legacy. Includes 6-minute live medley: "Music Lover/I Want to Take You Higher/Music Lover" and "Higher" mono single master, both from upcoming Sly & the Family Stone box set. Plus exclusive to this disc instrumental medley recorded for 1969 TV performance.
Small Faces: "Green Circles," "Here Comes the Nice
" (both 7-inch vinyl) and "There Are But Four Small Faces" (12-inch). Two singles and an LP "out of print for years." The "Nice" single backed with "Talk to You." Album tracks include "Itchycoo Park," "I'm Only Dreaming" and "Tin Soldier."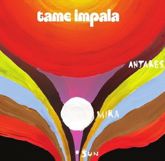 Tame Impala: "Tame Impala" EP on red vinyl. "12-inch expansion of their debut 10-inch EP with two songs, 'Forty One Mosquitoes Flying in Formation' and 'Wander,' not on that record."
The Three O'Clock: "Live at the Old Waldorf 2/9/82." 12-inch vinyl of "unreleased live show featuring Susana Hoffs and the Rain Parade."
Various artists: "The Rough Guide To Latin Psychedelia." 12-inch vinyl version of upcoming CD. Joe Cuba Sextet, Johnny Rivera, Los Destellos, Brownout.
Frank Zappa: "I'm The Slime" and "Montana 7." 7-incher "available on vinyl for the first time in 40 years." 2013 edit of "Montana" with 25 extra seconds.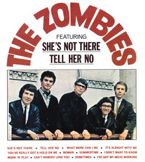 The Zombies: "The Zombies." 180 gram vinyl 12-incher of the debut album with "She's Not There" and "Tell Her No."
"The Doors Unhinged": The psychedelic civil war fires up again with John Densmore's book about the band's exploitation by the band. Some sort of exclusive to indie stores begins April 20.
Lots more ear candy in all genres. Check out the full list of Record Store Releases for 2013.