Solo works from Pink Floyd veterans Roger Waters and David Gilmour highlight the psychedelic music releases coming to market in 2015's third quarter.
Other key releases come from Steppenwolf, Procol Harum, the Nice, Tame Impala, the Jimi Hendrix Experience and Mahavishnu Orchestra.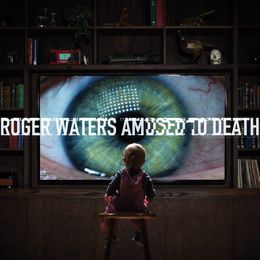 Roger Waters' long-awaited — and frequently delayed — rerelease of "Amused to Death" will finally happen July 24 on all major formats, including 200-gram vinyl, Blu-ray Audio and hybrid SACD.
Analogue Productions' revival of the Waters concept album features remastered audio by longtime Waters-Pink Floyd collaborator James Guthrie. The Blu-ray and SACD boast a 5.1 surround remix. The Blu-ray double-disc edition includes a CD with a straight version of the album, as well as the surround and stereo versions in high definition.
On the 1992 album, Waters "sounded the alarm about a society increasingly and unthinkingly in thrall to its television screens." Backing musicians include Jeff Beck. The album was been out of print and fetching big money from collectors.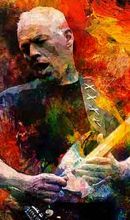 David Gilmour's fourth solo album, "Rattle That Lock," looks to see daylight Sept. 18. The album has been completed and is being mastered as of early July. A single version of the title track surfaced in late July. A surround mix of the album most likely will be presented on Blu-ray. Song titles include "Boots on the Ground" and "Girl With the Yellow Dress." Fellow Pink Floyd veteran Nick Mason performed on a few tracks. David Crosby and Graham Nash sang on the album and are expected to participate in the tour. Gilmour is playing a dozen European concerts in support this fall, with a 2016 swing through North America in the works.

Steppenwolf ruled the pop charts in the midst of the psychedelic era, but the original mixes of its 45 rpm singles have been MIA in recent decades. That changes Aug. 14 with the release of "Steppenwolf: The ABC/Dunhill Singles Collection." Real Gone Music credits engineer Aaron Kannowski with tracking down the best surviving audio for the many Steppenwolf hits. The 38 tracks (on two CDs) also include some John Kay solo singles. Kay does a track-by-track commentary for the booklet.
Ten Years After's self-titled debut (1967), "Undead" (1968) and "Stonedhenge" (1969) are back in double-CD sets via Polydor. The albums came out in late June in the U.K. and Amazon lists Aug. 14 for the States. "Stonedhenge" kicked off with the mighty "Going to Try" while "Undead" is one of the great white-boy-blues live albums.

The Jimi Hendrix Experience played the Atlanta International Pop Festival on July 4, 1970. Although bootlegged, the full show hasn't been released. That changes Aug. 28, with a double-disc set from Sony/Legacy called "Freedom: Atlanta Pop Festival." Key tracks include "Straight Ahead," "Lover Man," "Message to Love" and "Stone Free." Video in late October. Read more about the Jimi Hendrix live at Atlanta album.
Procol Harum continues to get ambitious upgrades — "newly remastered and expanded" — via Esoteric Recordings. Due Aug. 14 are a two-CD rerelease of "A Salty Dog" with 12 bonus tracks, five previously unreleased. Key songs include "The Devil Came From Kansas" and the title track. Also, a double-CD of the rocking "Home" (1970) with 11 bonus tracks, a few unreleased. (U.K. release July 31.)
More Procol Harum: The debut album and "Shine on Brightly" just returned via Esoteric. The three-CD "Brightly" set includes the 1968 mono mix of the group's second album, apparently debuting in the digital format. Half of the 20 bonus tracks are unreleased. "Procol Harum" packs in 28 bonus tracks across two CDs, eight unreleased. (Apparently the "Shine on Brightly" speed issue inflicted by the older Salvo reissue is not repeated.) Both titles just out.
Sly and the Family Stone's ever-present "Greatest Hits" gets a Quad 4.0 release from Audio Fidelity. Hybrid SACD with a second mono mix from Steve Hoffman. The limited numbered disc comes out Sept. 18.
The Nice's "Five Bridges," "Elegy" and "Autumn '67-Spring '68" return July 29 on SHM SACDs. "Bridges" and "Elegy" were the final two studio albums. "Autumn" consisted of all alternate tracks, including "America" and "The Thoughts of Emerlist Davjack." (1972 collection aka "Autumn to Spring.") "2015 DSD mastering, using the U.K. original analog master." Japanese obi. Charisma Records.
Soft Machine's "Drop" drops Aug. 7, "meticulously prepared by Sireena (Records) sound guru Marlon Klein" for white vinyl. The live album, recorded during the prog band's German tour of autumn 1971, first surfaced in 2008. Import.
The Mahavishnu Orchestra uncages "Birds of Fire" on a hybrid SACD from Audio Fidelity. The four-channel quad mix, as well as stereo SACD mix and stereo. The fusion heavies' second album, from 1973, features Jerry Goodman on violin. Limited, numbered. Aug. 21.
Sun Ra and his Arkestra were captured live in Denmark in late 1971. Record Store Day entry "Calling Planet Earth" checks in with nine tracks from the show, on vinyl. ORG Music, July 31.
Yes performed the classic albums "Close to the Edge" and "Fragile" in Arizona last summer. The evidence can be found on "Like it Is: Yes at the Mesa Arts Center." Available in major formats; vinyl out Aug. 21 via Frontier Records. Double CD and DVD, and Blu-ray versions available as imports.
Greg Lake played the Hammersmith Odeon in London in November 1981. Purple Pyramid Records has the evidence, with "London '81" due on CD and vinyl Aug. 7. Players in the Greg Lake Band included Gary Moore. "Lucky Man," "21st Century Schizoid Man," "Karn Evil 9" and a take on "You Really Got a Hold on Me."
Tangerine Dream reawakens with "The Official Bootleg Series Volume One" on four CDs. The box set comes via Esoteric Recordings on Sept. 25. Recordings from Reims Cathedral in France (1974) and Mannheim, Germany (1976).
The Zombies' "Odessey and Oracle" returns on vinyl Aug. 28 via Varese Sarabande. This record features the original stereo mix, and was previously a Record Store Day title. The original band is touring behind the rerelease.
Tame Impala takes a turn from neo-psychedelic music with "Currents," available on double-disc colored vinyl July 17. Thirteen tracks. Interscope.
King Crimson revives "USA" (mid-'70s lineup, live) on a 200-gram audiophile release OK'd by Robert Fripp. Due Sept. 11 (import).
The Doors' post-Jim Morrison albums "Other Voices" and "Full Circle" are set for rerelease on vinyl Sept. 4. Elektra.
The Byrds' "Mr. Tambourine Man" jingle-jangles back with a 50th anniversary release from Friday Music. "180-gram audiophile clear vinyl." Aug. 7.
The Pretty Things recorded their new "The Sweet Pretty Things (Are in Bed Now, Of Course)" on analogue tape for that get-back sound. It's their first studio album in seven years. Out July 17.
The Who's "Reaction Singles" come ringing back in a box set of 7-inch 45s. Tracks include "Substitute," "I'm a Boy" and "Happy Jack." Geffen, Aug. 14.
John Lennon's key solo albums are up for sale on 180-gram vinyl come Aug. 21. They include "Double Fantasy," "Plastic Ono Band," "Mind Games" and "Imagine." Recently rereleased as part of the "Lennon" eight-album box set. Capitol.
Also of interest: Tea and Symphony's "An Asylum for the Musically Insane," prog folk from 1969 (vinyl, Esoteric Recordings import on Sept. 4); Freedom's "Freedom at Last," psychedelic blues from Procol Harum veterans (vinyl, Sireena Records import, August); Parliament's "Mothership Connection" on July 17 (vinyl, Mercury); John Fahey's "The Dance of Death and Other Plantation Favorites" on Aug. 21 and "The Great San Bernardino Birthday Party" on Sept. 18 (180-gram vinyl, Four Men With Beards).
Also, the Jeff Beck Group's self-titled rocker (the "orange album") in 4.0 audio from Audio Fidelity on Aug. 21, and on CD on July 28; the soundtrack to the film "Steelyard Blues" from Mike Bloomfield and Nick Gravenites on Aug. 7; the Faces' five-CD box set "1970-1975: You Can Make Me Dance, Sing or Anything …" out Aug. 28; Jade Warrior's 1974 debut remastered for CD on Esoteric, Sept. 4.

To be announced: From the supercollider tunnel known as TBA — Hawkwind's "Space Ritual" on double-disc vinyl; Deep Purple's "Shades of Deep Purple" on vinyl; "Thirty Seconds Over Winterland" by Jefferson Airplane on vinyl.
Also TBA: Anthony Phillips' "The Geese and the Ghost" on CD and DVD Audio; Santana's debut LP and "Abraxas" on hybrid SACD and 45 rpm; Bob Dylan's "Highway 61 Revisited" on hybrid SACD; "John B. Sebastian" on vinyl; and Miles Davis' "Miles in the Sky" on SACD and "Filles De Kilimanjaro" on SACD and 45 rpm, and "A Tribute to Jack Johnson" on vinyl and SACD.
Note: Release dates for vinyl and SACD titles remain fluid until they actually ship. This record roundup will be updated through the quarter. SACDs are all hybrids unless specified otherwise; they work on a CD player not offering advanced resolution.