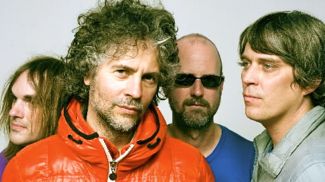 Flaming Lips, Traffic, the Grateful Dead, the Mothers of Invention and Quicksilver Messenger Service key the psychedelic music recordings in the year's second quarter.
A lot of the action comes Tuesday, April 16, just a few days away from Record Store Day 2013:
Flaming Lips release their downbeat "The Terror" in various configurations, including a limited edition silver vinyl LP. Side 4 is devoted to "We Don't Control the Controls (Mashed-the-F-Up-Remix)," a bonus track.
Flaming Lips frontman Wayne Coyne tells fans to brace themselves for "a bleak, disturbing record." This appears to be the psychedelic band's 13th album — the first since "Embryonic" way back in 2009 — although the band engages in various side projects, such as last year's mostly faithful re-creation of King Crimson's 1969 stunner "In the Court of the Crimson King."
"The Terror" buyers get a street-date download of the album, plus an instant download of non-album track "Sun Blows Up Today," which has been making the rounds since January. "The Terror" street date was pushed back to the 16th, but the album already is out in Europe.
The long-neglected Traffic album "Last Exit" returns May 28 in a 45th anniversary edition album, cut into 180 gram vinyl (date revised). It's billed as a limited edition.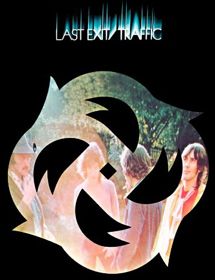 The 1969 album served up leftovers from Traffic's studio work — the original lineup had just called it quits — but the highlights are two blistering Fillmore tracks, both unusual covers: "Feeling Good" (the Anthony Newley musical song) and "Blind Man" (the Bobby "Blue" Bland classic). Rich in vitamin B-3, the numbers were recorded during Traffic's 1968 U.S. tour, without Dave Mason.
The best-known "Last Exit" tracks are "Medicated Goo" and "Shanghai Noodle Factory," which were previously released as both sides of a single. A vinyl version of "Last Exit" recently listed for $70 on Amazon, so for some Traffic fans this is a highly anticipated release. (Note Amazon has May 28 as the release date.) From Friday Music, which also has "Shoot Out at the Fantasy Factory" on vinyl June 4.
Donovan's "Mellow Yellow" album pops up on Sundazed's schedule for May 21, a mono version on vinyl. It's one of his best, with "Writer in the Sun," "Young Girl Blues" and "Sunny South Kensington." Sundazed also offers new "definitive mono editions" of "Wear Your Love Like Heaven" (half of "A Gift From a Flower to a Garden") and "The Hurdy Gurdy Man" (with "Jennifer Juniper").
"Freak Out!" the Mothers of Invention's first album, returns on Zappa label vinyl June 18. It features the psychedelic classic "Help, I'm a Rock," the headphone masterpiece that launched zillions of acid trips. Also out that day is Frank Zappa's "Over-Nite Sensation." Zappa's "Finer Things" debuted on vinyl April 9.
For Grateful Dead completists, there's a major "Dick's Picks" release with "Volume 6," just announced for May 1 shipping. Pigpen fans should be wallowing in this pair of concerts, spread across three CDs. How about a 35-minute "Turn On Your Lovelight"?
Dead.net says the "once-missing reels" from these shows include "a previously unheard and quite majestic 1969 'Dark Star.'"
The shows with "never-before heard material" date back to Feb. 2, 1970 (Fox Theater, St. Louis), and Dec. 20, 1969 (SF Fillmore). Dead.net says the discs are are mastered to HDCD specs.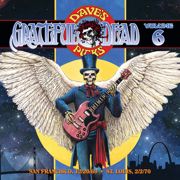 Then there's the April 16 resurrection of "Dick's Picks Volume 4," a six-LP set. Brookvale Records' release is numbered and limited, on 180 gram vinyl, and going for about $125.
"Dick's Picks Volume 4" was first released to CD in 1996; performances are from mid-February 1970 at the Fillmore East. Tracks are mostly familiar — "Casey Jones," "Dancing in the Street" — but three hail from the heady experimental days of "Anthem of the Sun," including a half hour tour of "That's It for the Other One." (Brookvale's vinyl "Volume 3" and Friday Music's "Go to Heaven" are just out.)
More live Dead: The 1980 in-concert album "Dead Set" rolls out May 21 on 180-gram vinyl (Friday Music). Early 1980s versions of "Candyman," "Little Red Rooster" and "Fire on the Mountain."
Steppenwolf's debut album gets heavy June 13, on 200 gram vinyl from Analogue Productions. A hybrid SACD version goes on the prowl June 4. (The release dates were moved back at least twice.) Amazon has a vinyl version listed for June 25. Analogue's vinyl re-creation comes complete with the famed silver-foil cover "painstakingly recreated."
For all its ubiquity in the late 1960s, "Steppenwolf" has been scarce in recent years, with the last domestic CD version released 23 years ago. Cohearent Audio did the new versions' mastering, always good news. The LP's psychedelic classics include "The Pusher" and "Magic Carpet Ride."
Vangelis' "Blade Runner," the electronic music soundtrack — simultaneously creepy and chill, comes out April 16 from Audio Fidelity. The newly replicated version is cut into 180 gram transparent red vinyl, numbered and limited. An hour's worth of music with classic dialog mixed in. Cohearent Audio did the remastering and Quality Record Pressings created the platters. An SACD is listed as TBA.
Os Mutantes' return from the shadows continues with the new "Fool Metal Jack" on a Krian Music CD, April 30. They'll be touring the U.S. in support through June. Also from the loco regions of the tropics comes "The Rough Guide to Latin Psychedelia" (CD) on April 30.
Nick Drake's heady folk classics get reinterpretations April 16 with "Way to Blue: The Songs of Nick Drake." Not to be confused with the Drake sampler of a similar title, this is the doing of his producer Joe Boyd, who hosted a series of "Way to Blue" concerts over the years. Artists performing the Drake numbers include Robyn Hitchcock, Luluc, Danny Thompson and Teddy Thompson.
Drake's "Bryter Layter" returns on vinyl May 7, with download and poster for a hefty $60. It's similar to the "Pink Moon" set of last December.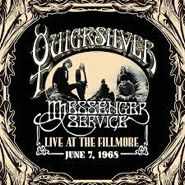 Quicksilver Messenger Service continues its renaissance with "Live at the Fillmore June 7, 1968," a double-CD set due April 9. It's the classic lineup, promoting its debut album before the locals — and working in material from the second.
The Quicksilver live album has "Mona," "Smokestack Lightnin'" (10 minutes) and "Who Do You Love?" (12-plus minutes) reportedly in good bootleg-ish quality. Liner notes by Dave Thompson. The release rides in behind the "Happy Trails" rereleases of the past 9 months.
King Crimson's "Red" is due May 21 on 200 gram vinyl, from Discipline Global Mobile. The 1974 album includes the 12-minute debut of "Starless."
Bob Dylan's "Blonde on Blonde" resurfaces April 9 in a new numbered, limited edition hybrid SACD from Mobile Fidelity. A four-disc vinyl set follows April 30. And a new hybrid SACD of "Highway 61 Revisited" is close behind, but TBA. Audio Fidelity plans a hybrid SACD of the old "Bob Dylan's Greatest Hits Volume II" set on May 7.
Also of interest: Tangerine Dream "The Gate of Saturn" (live, 2011), on April 23 (CD); "Captain Beyond" on vinyl, April 9, and then "Sufficiently Breathless" LP May 7; and "Dead Can Dance in Concert" (2012 reunion tour) on April 16 (CD) and April 30 (three discs on vinyl).
And "There Are But Four Small Faces" on May 7 (CD); Brainticket's "Cottonwoodhill" on May 7 (CD); Deep Purple's "Now What?" on CD/DVD and vinyl May 14; and Grand Fun Railroad in Capitol's Icon series, May 14 (CD).
And Todd Rundgren's "Runt" and "The Ever Popular Tortured Artist Effect" on June 25; and Coliseum's "Sister Faith" on April 30 (CD, vinyl).
Just out: "Finnegans Wake" from Tangerine Dream on CD; "Tormato" from Yes on vinyl; "The Battle Rages On" by Deep Purple, import vinyl; and Marty Balin, "Balin" and "Lucky" two-fer on import CD.
On the somewhat distant horizon:
"Blood, Sweat & Tears": A new 180 gram vinyl release of the first — and by far best — BS&T album, with Al Kooper at the controls. The album, a longtime audiophile favorite, returns this time via Sony Legacy. Release date TBA. There's another "gold CD" version coming out May 28 from Impex.
Sly and the Family Stone box set, from Sony Legacy sometime in the fall. "Nearly one-fourth of the contents will be previously unissued material," Legacy says. Also,
More Sly Stone: "There's a Riot Goin' On" on hybrid SACD and 180-gram vinyl. TBA from ORG Music.
"Eat a Peach" by the Allman Brothers, TBA on 180 gram vinyl from Mobile Fidelity.
The first two Chicago Transit Authority albums, numbered and limited on hybrid stereo SACD, TBA from Mobile Fidelity.
Roger Waters' "Amused to Death" on a hybrid stereo SACD and 200 gram vinyl record, Oct. 15.
John Mayall's trippy "Bare Wires" with Mick Taylor, on 180-gram LP from Music on Vinyl, TBA.
Read about the CDs, SACDs and vinyl records released in the first quarter of 2013.