The year 2018 starts off with a bang for psychedelic music lovers, with carefully crafted archival releases on the horizon from Country Joe and the Fish, Jimi Hendrix, Procol Harum and Todd Rundgren.
Other psychedelic/1960s product set for the year's first quarter includes vintage works from Spirit, Ultimate Spinach, Hawkwind, the Doors and Moondog.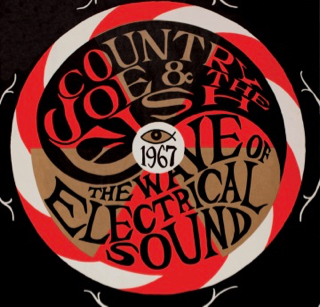 Country Joe and the Fish weren't exactly one-hit wonders, but it's fair to say they never revisited the highs of their groundbreaking debut album — a stunning and seminal slab of psychedelic rock. "Electric Music for the Mind and Body" received a splendid and much-needed reissue on CD mid-decade. Now comes a box set chronicling the band's breakout year of 1967. The four LP "The Wave of Electrical Sound" includes both mono and stereo versions of "Electric Music" and the follow-up album, "I-Feel-Like-I'm-Fixin'-to-Die." Along with the four LPs find various goodies, including a replica of the Fish Game and a DVD of "How We Stopped the War," a short docu about the band's activism. "New liner notes from writer, producer and musician Alec Palao," who did the excellent write-up for Ace Records' double-CD reissue of "Electric Music" in 2013. Box set Limited to 2,000 copies; single LP of both titles also available. Also digital with bonus track. Out Jan. 26 via Concord/Craft Recordings.
Jimi Hendrix official archive issues continue with "Both Sides of the Sky," due March 9. It features 10 recordings that the Hendrix estate says have never been released, along with three others. Most have been bootlegged, but expect improved audio. The latest posthumous collection from the estate was recorded as random studio tracks by Hendrix and supporting musicians between 1968 and 1970. A handful of the tracks were recorded by Band of Gypsys, Hendrix's short-lived trio with drummer/vocalist Buddy Miles and bassist Billy Cox. Guests include Johnny Winter and Stephen Stills. Via Sony Legacy, major formats. Read more about "Both Sides of the Sky" and the pair of Hendrix SACDs expected in the summer.
Procol Harum's career is celebrated on the eight-disc multimedia box set "Still There'll Be More." Three CDs collect the primo tracks, from "Whiter Shade of Pale" to 2017's "The Only One." CD 4 has the band live at the Hollywood Bowl in 1973. CD 5 captures the Bournemoth, England, gig of 1976. The box set's three (region-free) DVDs have footage of European TV appearances ("mostly previously unreleased"). Hardback book. Import, March 23 via Esoteric Recordings.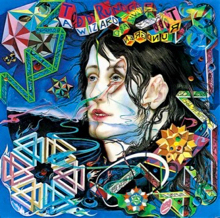 Todd Rundgren's psychedelic masterpiece "A Wizard, a True Star" finally gets the audiophile treatment with a release on SACD. Fingers crossed for this one; Rundgren is known as a production ace whose works often suffer from brittle sound quality. "A Wizard" comes by its psychedelic cred via the delightfully fractured first side, a brew of acid rock, prog and pop. Also on SACD: Rundgren's double-album classic "Something/Anything." "Mastered from the original stereo tapes by Kevin Gray at Cohearent Audio." Out Jan. 12 from Analog Spark. "A Wizard, a True Star" ranks No. 9 on this web site's list of top psychedelic albums.
Spirit on SACD. The goodness continues with the rerelease of 1969's "Clear," the L.A. band's third album. Four bonus tracks including "1984." Audio man Steve Hoffman says he worked with the original source tapes, which had been located by Sony. Hybrid SACD out Jan. 12 Feb. 9 via Audio Fidelity. Read more about the Spirit SACDs.
More Spirit: The five-CD box set "It Shall Be: The Ode & Epic Recordings, 1968-1972" includes all band tracks recorded for the two labels. With "Model Shop" soundtrack and an alternate mono version of the first LP. Also "Time Circle" remixes. "Newly remastered." Import, Feb. 23. From Esoteric Recordings.
Ultimate Spinach sprouted out of psychedelic Boston in 1968 with an attention-getting self-titled debut album. The enduring track is "(Ballad of the) Hip Death Goddess," sprawling across more than 8 minutes. Barbara Hudson on vocals; group leader Ian Bruce-Douglas on a multitude of instruments and lead vocals. Rock, jazz, medieval chants. Reconnect with the Bosstown Sound on Sundazed's mono reissue. Out Jan. 12.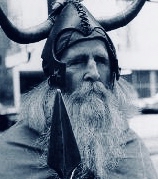 Moondog's third LP was one of his strangest affairs, with percussive jams, "street sounds, poetry, and Far East melodies." The New York street performer and avant-garde/minimalist composer's 1957 "The Story of Moondog" is rereleased with its original Andy Warhol cover art. 4 Men With Beards outputs the goods on "purple and green starburst colored vinyl." Limited. Due Jan. 19.
The Doors' final filmed performance gets upgrades in video and sonics for rerelease on Feb. 23. "Live at the Isle of Wight Festival 1970" includes key tracks "Roadhouse Blues," "Light My Fire" and a medley built around "The End." Blu-ray and CD, DVD and CD sets as well as separate Blu-ray and DVD. 5.1 sound. Via Eagle Vision.
The Residents undertake an archival reissue series beginning with expanded versions of the first two albums, "Meet the Residents" and "The Third Reich 'N Roll." Avant-garde rock from the late 1970s. "Remastered from the original tapes." Outtakes, unreleased mixes, etc. Import double CDs out Jan. 19. Reissue series "will continue throughout 2018 and beyond."
Hawkwind recorded three single albums and a double for the Emergency Broadcast label between 1994 and 1997. They're revived in a box set from Atomhenge. Includes the blistering live set "Love in Space," starring vocalist Ron Tree. Albums in replica card sleeves. Import. Due Feb. 23.
The Grateful Dead's live side gets a consumer-level celebration with a double-CD set due March 23. Tracks range from "St. Stephen" (February 1969) to "So Many Roads" (July 1995). Companion to the 2015 studio set. Taken from the band's official live albums on Warner Bros. and Arista, plus some archival stuff.
The Moody Blues marked their half-century with a 2017 tour. The evidence can be found March 23 on the "Days of Future Passed Live" concert film. Filmed in Toronto, the show will be available on CD, DVD and Blu-ray. A splash of the greatest hits, followed by the landmark album accompanied by orchestra. Jeremy Irons does the spoken-word bits. Via Eagle Rock.
George Harrison's life and career were celebrated by his musician pals at the "Concert for George" in 2002. The big night is revived in a four-LP box set due Feb. 23. Paul McCartney, Eric Clapton, Tom Petty and Ringo Starr among those paying tribute. "First time all songs from the concert have been made available." First time on vinyl. Also, limited deluxe box set with CDs, DVDs and Blu-rays. And CD/DVD pack. Via Concord/Craft.
Jethro Tull returned to artsy folk rock with "Heavy Horses" in 1977. The album gallops back Feb. 9 in a three-CD, two-DVD set dubbed the "New Shoes Edition." Includes new stero mix by Steve Wilson. Unreleased related recordings, extended live concert from 1978 (Berne, Switzerland). Bonus 5.1 mixes by Wilson and original mix of album. DVDs have dozens of bonus tracks. Rhino/Parlophone.
Donovan's "Greatest Hits" was a dorm-room staple in the 1960s, with tracks stretching from "Colours" to "Season of the Witch." Eleven tracks doesn't begin to get the job done, though — several solid box sets were released in the CD era. Jan. 19 via Sony Legacy.
Also of interest: "Live Recordings: 1967-1968" by Tomorrow (signed CD with digital album, Feb. 1); "Incense & Peppermints" by the Strawberry Alarm Clock ("blotter blue" vinyl, Feb. 16); "NRBQ" debut album (vinyl, March 16); "Alone Together" by Dave Mason (marble vinyl, Jan. 12); "Greatest Hits" by Santana (vinyl, Jan. 26); "Greatest Hits" by Sly and the Family Stone (vinyl, Jan. 19); "Greatest Hits" by Bob Dylan (vinyl, Feb. 16); "Greatest Hits" by Janis Joplin (vinyl, March 2); "Ringo" and "Goodnight Vienna" by Ringo Starr (vinyl, Jan. 26); "Damo Suzuki & Jelly Planet" (CD, vinyl, digital, Feb. 2) …
And: "How the West Was Won" by Led Zeppelin (rerelease, various configurations, March 23); "Live 1969" by the Remains (vinyl, Jan. 12); "Here Come the Warm Jets" and "Another Green World" by Brian Eno (vinyl, Jan. 26); "Hot Buttered Soul" and "Black Moses" by Isaac Hayes (vinyl, Feb. 23); "Reachin' (A New Refutation of Time and Space)" by Digable Planets (vinyl, Feb. 23); "Free Your Mind … and Your Ass Will Follow" by Funkadelic (vinyl, March 16); "Landfall" by Laurie Anderson and Kronos Quartet (vinyl, Feb. 16); "Professor Bizarre's Funknology" by Dr. John (Atco recordings, vinyl, Jan. 26); and "All Sides of the Roxy: May 1978" by Todd Rundgren (three import CDs, Feb. 23).
> Need more recent product? Check out the psychedelic music from late 2017.
Note: Release dates for vinyl and SACD titles remain fluid until they actually ship. This record roundup will be updated through the quarter. SACDs are all hybrids unless specified otherwise; they'll work on a CD player not offering advanced resolution.