Psychedelic Sight asks readers to nominate recordings for its lists of best psychedelic songs and psychedelic albums.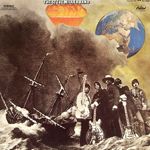 Just posted is a batch of new songs, every one suggested by a reader who wants to feed your head. (We're up to four pages of reader-selected songs now.)
You'll find sonic explorations from the Steve Miller Band ("Song for Our Ancestors"), the 13th Floor Elevators ("May the Circle Remain Unbroken"), the Peanut Butter Conspiracy ("Too Many Do") and Status Quo ("Pictures of Matchstick Men").
Along with the familiar — Jimi Hendrix, Love and Cream — find flashbacks from unusual sources: Kak, J.D. Blackfoot, Circus and Tuesday's Children. And even something unexpectedly trippy from 1910 Fruitgum Company.
> Check out the latest readers picks — psychedelic songs.
Thanks to the readers who participated. This is some of the best stuff on the site!
Want to nominate a song or album? Lay it on us.
New page of reader album picks coming soon. …