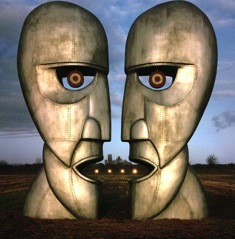 Pink Floyd and their longtime label EMI have reached a new global deal that appears to end the messy legal wrangling between the parties.
The five-year agreement sees EMI Music continuing to distribute and market the veteran psychedelic rock act's catalog.
Individual Pink Floyd tracks will continue to be available via online retailers such as iTunes and Amazon, despite several U.K. court rulings last year favoring the band's position that EMI did not have those rights.
"All legal disputes between the band and the company have been settled as a result of this new deal," EMI said in announcing the Pink Floyd deal Jan. 4.
The band and record company go way back — to 1967. Both have been greatly enriched over the decades. The ubiquitous "The Dark Side of the Moon," for example, has logged more time on the Billboard album charts than any other recording.
EMI Group CEO Roger Faxon said: "Pink Floyd are one of the most important and influential bands of all time and I know I speak for everyone at EMI when I say that it is a privilege to have the opportunity to work with them. We're looking forward to continuing to help the band reach new and existing fans through their incredible body of work."
The band recorded 14 studio and three live albums before going their separate ways.
Pink Floyd's early 2010 legal victory over EMI was affirmed by a British appeals court in mid-December. The band sued the label over its online sales of individual tracks from albums such as "The Wall" and "Dark Side of the Moon."
Pink Floyd had argued successfully that under a 1999 contract, EMI had rights to bring the psychedelic rock groups albums to market — but not sliced into separate tracks, as is typically done on download music sites. Pink Floyd's songs often flowed thematically into each other on their psychedelic concept albums.
In March, the chancellor of Britain's High Court said the band had the right to defend "the artistic integrity" of its albums in both traditional and online media. EMI appealed the court's decision at the time. Lawyers had said the legal action was largely to establish ownership of the digital tracks.
Meanwhile, ex-frontman Roger Walters said he'll be filming the London stand of his "The Wall" tour for video release.