Pandora's boxing match with Pink Floyd over Internet radio royalties is in full swing.
The streaming music service says the psychedelic rockers have been duped by the RIAA — "given badly misleading information" as part of the trade group's attempts to "to mislead and agitate artists."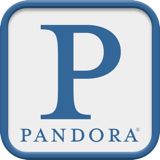 The three surviving members of Pink Floyd — Roger Waters, David Gilmour and Nick Mason — wrote in an opinion piece that Pandora pressed Congress to impose an "85 percent pay cut" on the music industry.
"Widespread artist opposition stopped them last year, so this year Pandora is trying to enlist artists support for their next attempt at passing this unfair legislation," the Pink Floyd piece published in USA Today said.
Pink Floyd has been at odds with digital music trends in the past. Its long contract dispute with EMI included complaints that the distributor was hacking up the band's concept albums such as "The Wall" and selling them out of context on iTunes.
The psychedelic rockers aren't total Luddites: The Pink Floyd catalog went live on Internet music service Spotify last week.
The band's op-ed piece cited email from Pandora to musicians asking them "to be part of a conversation" about the music business and sign a simple "letter of support" for Internet radio.
"Of course, this letter doesn't say anything about an 85% artist pay cut," the band said.
Pandora responded that "a glaring example" of the "misleading information" passed on by Pink Floyd is "the assertion that Pandora supports an '85 percent artist pay cut.' That is simply not true. We never, nor would we ever, support such a thing. In fact, Pandora has suggested solutions that would guarantee no reduction in artist payouts while also nurturing the growth of internet radio."
Pandora backed what was dubbed the Internet Radio Fairness Act to correct an "astonishingly high royalty burden" on streaming radio. It did not come to a vote in Congress in 2012. Pink Floyd was among the many artists who openly resisted the bill.
Pandora complains that its royalty payments are unfair compared with those set for regular FM stations and Sirius XM satellite radio. Pink Floyd has a dedicated "radio channel" on Sirius XM that is part of its Internet-only offerings.
Pink Floyd's op-ed article of June 23 said:
We've heard Pandora complain it pays too much in royalties to make a profit. (Of course, we also watched Pandora raise $235 million in its IPO and double its listeners in the last two years.) But a business that exists to deliver music can't really complain that its biggest cost is music.
The launch of Pink Floyd's catalog on Spotify was accompanied by a stunt requiring listeners to stream one of its songs, "Wish You Were Here," 1 million times before the albums went live. The band publicized the challenge on its web site and social media.
More Pink Floyd content: