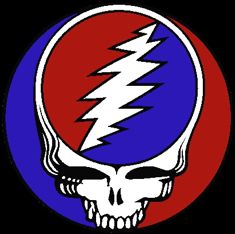 Owsley "Bear" Stanley, the hippie LSD purveyor who bankrolled the early Grateful Dead and revolutionized its psychedelic sound, has died. He was 75.
Stanley died in a car crash in his adopted home of Queensland, Australia, on March 13.
Although chiefly known for his exploits in manufacturing and marketing the LSD that fueled the San Francisco cultural revolution of the 1960s, Stanley played a major role in the Dead's development. He created the band's legendary "Wall of Sound" concert audio system and co-designed the human skull-lightning bolt logo for the psychedelic music band.
Another iconic Grateful Dead image, the dancing Bear, was inspired by Stanley's brief stint as a ballet dancer. (Bear was a family nickname for Stanley.)
Stanley's contributions to the counterculture were rewarded in song, with numbers such as Jimi Hendrix's "Purple Haze," Jefferson Airplane's "Bear Melt" and "Mexico," the Grateful Dead's "Alice D. Millionaire" and Steely Dan's "Kid Charlemagne" hailing his exploits. The band Blue Cheer ("louder than God") took its name from some Owsley acid.
He is credited with making the first public address system dedicated to rock concerts (the Wall of Sound) with its innovative system of onstage vocal monitors.
"We'd never thought about high-quality PAs," the Dead's Bob Weir told the San Francisco Examiner in 2007. "There was no such thing until Bear started making one."
Stanley said he played a key role in the founding of goundbreaking guitar maker Alembic and the concert sound equipment manufacturer Meyer Sound.
The LSD guru was the dead's first soundman and soon took to recording all of the band's performances — "sonic journals" he called them. More than a dozen albums have been made from his tapes, most notably the first, 1973's "Bear's Choice
" (Warner Bros.).
"I always recorded all the bands and all the sets I mixed on all my shows like some people keep a diary, at least so long as I had enough money to buy reels of blank tape," Stanley wrote on his Bear web site.
The early recordings spawned the decades of amateur audience tapes done at Dead Shows, with the band's blessings. But, Stanley wrote, "From the feedback I have had, and the tapes I have listened to, I estimate 30% or more of both audience and 'board' tapes/CDs are either mislabeled or faked.
"There are many tapes in circulation which claim to be of "rare" shows. The reason these shows are "rare" is usually because they never happened."
Dead guitarist-singer Weir said after Stanley's death: "I met Owsley at the age of 18. I had just left home, having run off with a rock & roll band. Bear, as we knew him, was one of my all-time biggest influences. Always, when I think of him, I think of the endless stuff he taught me or somehow made me realize; all stuff that I've been able to use to the benefit of countless people."