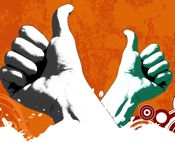 Psychedelic Sight asks readers to nominate recordings for its lists of the best 100 psychedelic songs and top 50 psychedelic albums.
Your song/album could appear on the site's top 50 and 100 lists of psychedelic gems. You'll get a "hat tip" if your selection makes it onto the Readers' Picks pages.
To suggest a song or album, use the form below.