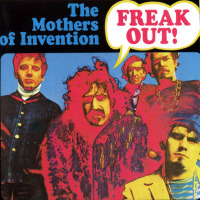 It's 1966. Psychedelia is in the air and just beginning to infect popular culture. LSD is still legal. Nehru jackets rule.
Judging the album by the cover, the first Mothers of Invention record is right in tune with the chemically charged zeitgeist. "Freak Out!" the cover screamed, atop a solarized and colorized picture of the band, which looks suitably hairy and dazed.
On the back cover, Suzy Creamcheese, a band muse of some sort, warns listeners that "these Mothers is crazy. … One guy wears beads and they all smell bad." Hello, Frank Zappa.
Fledgling hippies expecting the new psychedelic sounds out of California were instead greeted with a bunch of greasy pop songs and doo-wop.
Psychedelic? Meh. Strange? Definitely.
Update: Entire Zappa catalog rereleased by UMG.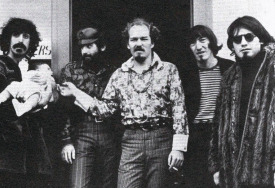 Bandleader Zappa uses the liner notes to abuse his listeners, pearls before consumer swine: "None of you are perceptive enough. Why are you reading this?
"If your children ever find out how lame you are, they'll murder you in your sleep."
Speaking of lame, "Freak Out!" wastes most of its running time on crap. Boldly bad novelty numbers, with kazoo. Spoofs of radio music from the 1950s, wasted on the youth of the mid-60s. "Louie Louie" ripoffs. (Zappa fans have a fondness for these numbers, which at least have nostalgia going for them these days. Kids like "Wowie Zowie.")
The lyrics are borderline demented. Zappa's targets are easy: dumb teenagers, squares, cops and racist haters. (Zappa would get around to the hippies soon enough, two albums later, in the satirical masterpiece "We're Only in It for the Money.)
Zappa would later claim that "each tune had a function within an overall satirical concept."