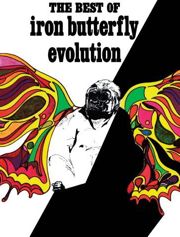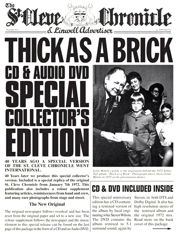 CD and vinyl rereleases from Jethro Tull, Iron Butterfly, the Doors, Led Zeppelin and the combined Jefferson Airplane & Starship should keep the psychedelic vibes flowing through the holidays.
Other 1960s acts serving up new or reheated product include the Grateful Dead, the Velvet Underground, Captain Beefheart, the Who, Keith Emerson and King Crimson.
November's major release, of course, is the rerelease of the Beatles' catalog on 180 gram audiophile vinyl. The Beatles rereleases come from audiophile label Analogue Productions (aka Acoustics Sounds). The box set goes for $350 with the albums at $23 each.
(Related: Check out exclusive titles for the Black Friday edition of Record Store Day)
Jethro Tull's 40th anniversary version of "Thick as a Brick" arrives Nov. 6. The "special edition" package includes a CD with a new 5.1 mix, as well as a DVD with DTS & Dolby Digital 5.1. Purists also get the 1972 flat transfer. The package includes a reproduction of the original newspaper that came with the album.
Iron Butterfly's "Evolution: The Best Of" re-emerges on limited edition 180 gram vinyl Oct. 30, via Friday Music. Joe Reagoso mastered the sounds from the original Atco tapes. Rhino issued a CD bargain version in January. Atco also has rereleased the album "In-A-Gadda-Da-Vida" on 180 gram vinyl.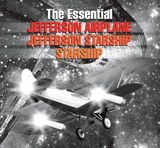 Sony's Legacy label merges Jefferson Airplane and Jefferson Starship/Starship for one of its double-disc "Essential" collections, due Oct. 30. The Airplane CD touches down with 19 tracks — some obvious picks, some not. The Starship logs 16 selections on disc 2. (Update: This compilation originally was released as "Hits" in 2002.) Anyone like both bands? Hands?
Meanwhile, the 2009 "reunion" of the Airplane and Starship comes to us from Roswell, N.M., on Nov. 27. It's a four-CD set that includes sound checks and rehearsals.
The 45th anniversary of "The Velvet Underground & Nico" peels back another layer of the banana album, with a "super deluxe" box set of six CDs due Oct. 30. The Polydor project incorporates the band's mono mix of the debut album, as well as alternative takes and live material.
Not to be outdone, Sundazed has "The Verve/MGM Albums" on 5 vinyl discs, with "rare mono versions" of the Velvets' first three studio albums" and a "definitive edition" of the unfinished fourth LP — all mastered by Bob Irwin.
The highly praised re-do of the Small Faces' "Ogdens' Nut Gone Flake" sees a Nov. 27 domestic release via Snapper. There are two- and three-CD versions.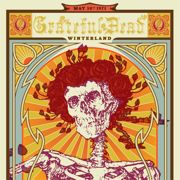 Grateful Dead: Addressing the critical shortage of Dead product, Friday Music brings to audiophile vinyl "Spring 1990: So Glad You Made It." The Nov. 27 is said to be a limited edition; WEA already released the CD.
More Dead vinyl: "Dick's Picks" 1 and 2 debut on 180 gram vinyl Nov. 20 via Brookvale Records. The first is a 4-LP box set (Tampa, 1973) and the second is a double-disc set (Columbus, Ohio, 1971).
Dead fans will be headed for indie record stores on Black Friday for Rhino's "Grateful Dead: Winterland" on vinyl (May 1971). Act quick: It's a Record Store Day exclusive with "all music never before released in any format."
The Doors SACDs begin coming to market in December, after a delay of several months. Acoustics Sounds' Hybrid SACDs of "The Doors" "Strange Days" now are due Dec. 4; "Waiting for the Sun" and "The Soft Parade" on Jan. 15 and "Morrison Hotel," "L.A. Woman" on Feb. 12. The 45 rpm vinyl records of the Doors albums already are shipping. The Hybrid SACDs work in CD players and retail for $30.
More Doors: Rhino and Eagle Rock resurrect "Live at the Bowl 68" with restored audio and video. The title comes out Oct. 22 on Blu-ray, DVD, CD, vinyl and MP3. Audio and video are restored, including a trio of tracks previously deemed unusable. The Blu-ray/DVD offers various goodies from the band's performance at the Hollywood Bowl.
Led Zeppelin's 2007 reunion show "Celebration Day" comes to practically all known media Nov. 19. The version of choice appears to be the two-CD and Blu-ray set going for $26. A trio of vinyl LPs comes out Dec. 11.
The massive rerelease of Frank Zappa's albums continues Oct. 30 and Nov. 19. Titles include "Jazz From Hell" and "Does Humor Belong in Music?" (10/30) and "The Yellow Shark" and "Have I Offended Someone" (11/19).
The Who's "Studio Albums" is due on vinyl Nov. 19 via Geffen — it's a 14-LP box set. The week before it's "Live at Hull 1970" on two discs. That's a breakout and expansion of tracks released on "Live at Leeds" in 2010.
More Who: Just out is "Who Are You: An All-Star Tribute to the Who" on CD, vinyl and MP3. Artists doing the saluting include Todd Rundgren, Mark Lindsay & Wayne Kramer, Iggy Pop and Leslie West.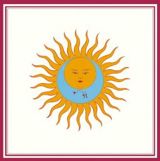 On the prog front, King Crimson's reissue series continues in a big way with the Oct. 30 return of "Lark's Tongue in Aspic" in a 15-disc box set ($130). That's 13 CDs, a DVD-A and a Blu-Ray with various remixes and audio formats. There's also a two-disc version with a CD and DVD-A. The band's third album, "Lizard," is just out on 200 gram vinyl. Meanwhile, Flaming Lips leader Wayne Coyne shepherded a remake of "In the Court of the Crimson King" that's just surfacing online and on vinyl.
King Crimson leader Robert Fripp reteams with Theo Travis for "Follow," a new studio CD offering 5.1 surround sound and high-res stereo. (Oct. 30)
Prog god Keith Emerson returns backed by strings on "The Three Fates Project." It's mostly Emerson, Lake & Palmer songs ("Tarkus") with a rock band supported by the Munich Radio Orchestra. An audiophile import already is available. (Oct. 30)
Space rockers Hawkwind press "Onward" with a limited edition vinyl version of the 2012 studio album. (Nov. 19) … Tangerine Dream goes literary with "Edgar Allen Poe's the Island of the Fay" on CD (Nov. 13). … Gentle Giant hands over 1971's "Acquiring the Taste" (Nov. 27 or Dec. 4) … Sundazed will rerelease its vinyl EP of NRBQ's "Interstellar" on Nov. 27 — the band covers Sun Ra live.
Other music releases:
"Deep Purple: Last Concert In Japan," remastered edition (Nov. 13).
Friday Music still digs the Monkees with "Justus" (Oct. 30) and "Changes" (Nov. 27).
Family's "Bandstand" makes a comeback on vinyl via Snapper UK (Oct. 30).
Fantasy goes back to the Creedence Clearwater Revival well with "Ultimate CCR: Greatest Hits & All-Time Classics" (three CDs, Nov. 6).
"The Five Faces of Manfred Mann" are unveiled by Creature Music (Nov. 13).
Donna Jean Godchaux Band: "Iridium Live" CD (Oct. 30).
Humble Pie is served up "Live in New York" from 1971 (Oct. 30).
Stray videos include:
"Spooky Tooth: The Last Broadcasts" on DVD (German soundstage).
"Captain Beefheart: The Lost Broadcasts" (DVD, Nov. 6).