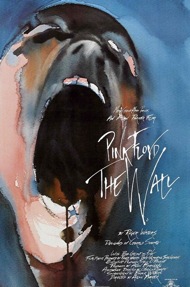 Psychedelic icons Pink Floyd are suing their longtime label EMI, reportedly in a dispute over royalties.
London's the Observer said the legal action probably occurred as part of the psychedelic pioneers' reoccurring three-year negotiations over royalties.
The band's back catalog — among the richest in rock music — includes the eternal best-seller "Dark Side of the Moon
" and the highly successful "The Wall
."
EMI recently lost Radiohead and Paul McCartney, whose old band the Beatles released all of their through the music company. The Rolling Stones ditched EMI's Virgin Records. The investment group Terra Firma, run by Guy Hands, bought EMI in 2007 and quickly managed to alienate many of the company's top artists. Both EMI and Pink Floyd declined to comment for British media.
Pink Floyd has been with EMI since 1967.
Two of the band's founders are dead — the noted acid casualty Syd Barrett and keyboardist Rick Wright, who passed in September 2008.
Cool Pink Floyd links:
Wired takes a look back at the psychedelic band's early days in "May 12, 1967: Pink Floyd Astounds With 'Sound in the Round' "
Pink Floyd's "Echoes" could be a synch to the "Jupiter and Beyond" segment of "2001." The supporting evidence is better than usual.