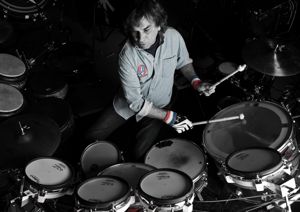 Grateful Dead percussionist Mickey Hart has teamed up with Smithsonian Folkways Recordings to release his expansive archive of world music recordings.
"The Mickey Hart Collection" is set for release Oct. 11, via on-demand CDs, downloads and audio streams.
Releases begin with 25 albums from Hart's previous series "The World" (originally on Rykodisc). Six of those recordings comprise "The Endangered Music Project," done with the American Folklife Center of the Library of Congress.
Smithsonian Folkways Recordings is the nonprofit record label of the Smithsonian Institution, the national museum of the United States. Hart said he donated the recordings to the museum because "there will always be a Smithsonian (and) Folkways is the premier indigenous music label."
Hart began his recordings as world musicians began to perform in San Francisco in the 1960s, but his interest dates back well before his Grateful Dead days.
As a young boy, Hart heard an album of field recordings of pygmies from the Ituri Rainforest "that made my world disappear. … I was entranced by the rhythms of West Africa, by way of Cuba and Haiti. … They were dance music, and I loved music that made you dance. …
"I treated each recording as if it would sell a million copies. So I always always recorded it at the highest resolution and had it mastered at the same place I was mastering the Grateful Dead material.
"It was very important that all this music was released first-rate so that people could understand the importance of it." (text continues …)
Among the initial recordings are "The Music of Upper and Lower Egypt," made during the Dead's 1978 tour of the country. Nigerian artist Babatunde Olatunji is the focus of two albums, as is Brazilian percussionist Airto Moreira (Return to Forever). Other artists hail from American Indians, the rainforests of South America and the Caribbean, the Indonesian archipelago, Tibet and Cuba.
The Mickey Hart Collection includes his "Rhythm Devils: The Apocalypse Now Sessions" and the delivery-room album "Music to be Born By." It also includes recordings made by other musicologists and producers.
Hart was a member of the Grateful Dead from 1967-1971 and 1974-1995. He continues to play with other Dead members, principally fellow drummer Bill Kreutzmann (as the Rhythm Devils).
Mickey Hart

recorded numerous albums of his own work and led several bands.
Check out the Folkways Recordings amazing record catalog and listen to a stream of its world music.
---
Grateful Dead store
(Getting high on Amazon's supply)