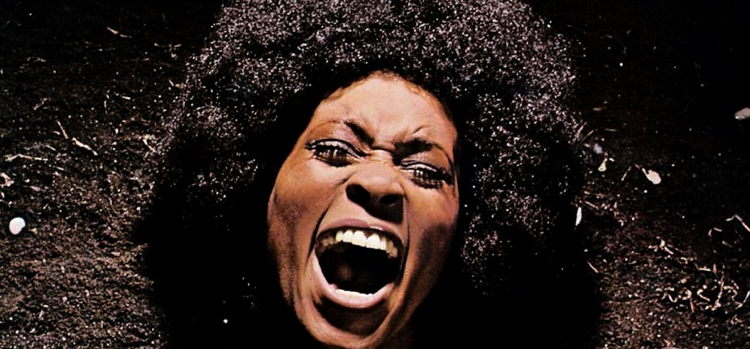 The legend goes like this: Funkadelic maestro George Clinton delivered to Eddie Hazel the sad news that the young guitarist's mother had just died. Now play a solo, Clinton said as the tape rolled.
The musicians may or may not have been on Yellow Sunshine acid at the time. Clinton may have actually told Hazel to play as if his mother had just died, and then as if she had been resurrected. Only George Clinton knows for sure, it seems.
There's no doubt that the resulting 10-minute song — a psychedelic instrumental for the most part — ranks as one of the great rock guitar works of all time. "It really is a cosmic song," Clinton says of the 1971 masterpiece.
"Maggot Brain" owes much to
Jimi Hendrix and "Machine Gun,"
obviously, but Hazel's guitar playing sounds dirtier, heavier and more tortured than anything the master performed. If Hazel's signature song was a drug, it would be heroin.
There are echoes of spooky Pink Floyd in the simple supporting guitar pattern played (by Tawl Ross) as an intro and throughout the song. As the opus unfolds, we sense the influence of electric Miles at his darkest.
Clinton's production sends the guitar tripping back and forth between the two stereo speakers, an ongoing phase-shifting swirl that adds to listener disorientation without wearing out its welcome.
Like most of the guitar greats, Hazel builds his solos as if in conversation. He has plenty to say here. "I wanted to make the guitar an extension of my singing," Hazel told Guitar Player. "My style is really like solo vocalist guitar."
One music critic described the song as Funkadelic's "A Love Supreme."
Two decades after it was recorded, "Maggot Brain" was played at Eddie Hazel's funeral. Hard to imagine a more fitting eulogy for the drug-ravaged genius of funk-rock guitar. Maggot Brain was one of his nicknames.
Rock and heavy metal guitarists have long regarded the recording as a touchstone. Rolling Stone and Guitar World both listed it among their top guitar pieces of all time. Mojo magazine writers listed the "Maggot Brain" album as the No. 4 guitar album of all time, trailing works by Hendrix, the Who and Howlin' Wolf (Hubert Sumlin).
Hazel's song reached a new generation of listeners a few years back with its appearance on the Fox TV show "House." In Cleveland, DJs have made a tradition of playing the song at a set time each Saturday night.
There exist several mixes of "Maggot Brain," with and without this spoken intro:
Mother Earth is pregnant for the third time
For y'all have knocked her up.
I have tasted the maggots in the mind of the universe
I was not offended
For I knew I had to rise above it all
Or drown in my own shit.
The 2005 "Maggot Brain" album features a bonus mix that brings up the Funkadelic musicians' playing.
There also exists an audiophile 180 gram vinyl version of the album.
Parliament Funkadelic continues to play Hazel's song in concert.
Whoever posted this version on YouTube cut off the opening rap, to interesting effect. Dig.