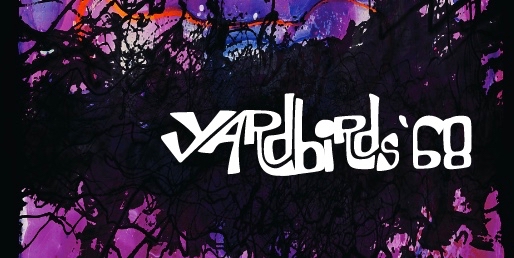 No bull: The long-lost Yardbirds live recording of 1968 is making a comeback.
Due Nov. 5, "Yardbirds '68" contains the Anderson Theatre recordings of late March 1968. That NYC set — complete with bogus audience cheers reputedly taken from bullfights — was released in 1971 as "Live Yardbirds: Featuring Jimmy Page" and later withdrawn after protests from group members.
"Yardbirds '68" also contains eight "studio sketches" tracks from the period.
The new 18-track album was produced by Jimmy Page. The mastering is credited to John Davis, who worked with Page on the Led Zeppelin remasters of several years back.
The Anderson Theatre songs are highlighted by "Dazed and Confused" — the famed psychedelic Led Zeppelin track developed while Page was a Yardbird — as well as his guitar instrumental showcase "White Summer," a number also shared by the two bands.
Other live tracks include "Train Kept A Rollin,'" "Over Under Sideways Down" and an expanded "I'm a Man." ("Dazed and Confused" was mistitled "I'm Confused" on the original live album.)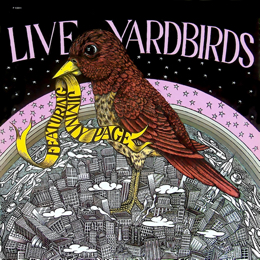 The lineup remained the quartet from "Little Games," the last studio album. Attempts to record another album for Columbia fizzled and the hitmaking British band broke up in the summer of 1968.
A statement from Yardbirds survivors Jim McCarty, Chris Dreja and Page reads: "We thought this might be lost forever, but we've rediscovered it, remixed it. It's of great historical importance. We're delighted to see the release." (Singer Keith Relf, the fourth member of the 1968 Yardbirds, died eight years later.)
"Yardbirds '68" debuts on double CD, vinyl at standard pricing — and in a pricey "Signed Deluxe Edition" with signatures of Page, McCarty and Dreja. The signed collector's version goes for just north of $500. So far, the album is only available for preorder on Page's British web site
The new album, alas, comes without James Grashow's beloved woodcut of a bird above New York City (above, right). That cover has been replaced by a psychedelic painting featuring the Yardbirds logo that retains the purple color scheme (top).
The spring of 1968 found the Yardbirds in a strange place. The group's last attempt at a single, "Goodnight Sweet Josephine," flopped. Guitarist Page wanted to continue with the psychedelics of late-period Yardbirds tracks such as "Happenings Ten Years Time Ago." Relf sought a classical-folk fusion. And audiences demanded the hits such as "Heart Full of Soul."
When the Yardbirds played the Anderson, they already had decided to break up. They played their last show a few months later in L.A.
Page, particularly, objected to Epic Records' two releases of the "Live Yardbirds" album, which was perceived as a cash-in on the success of his Led Zeppelin. After a 1976 revival of the live album by Columbia Special Products, Page reportedly took legal action and had album materials destroyed or returned to the band. Both versions of the live album remained collector's item for decades and were heavily bootlegged. The post-production shenanigans such as the bullfight cheers are attributed to the poor original recording done at the Anderson. Those adds-on do not appear on the source tapes and will not be heard on the new album.
The "Yardbirds '68" studio tracks mostly feature drummer McCarty on vocals, as singer Relf was fading from the band at that point. The producer was Manny Kellem ("Love Is Blue"), who apparently recommended the project be abandoned. Some of the studio tracks surfaced in rough mixes on the (since withdrawn) Yardbirds odds-and-sods album "Cumular Limit" of 2000, although the latest versions may differ and almost certainly will benefit from improved sonics.
The studio tracks:
Avron Knows
Spanish Blood
Knowing That I'm Losing You (Tangerine)
Taking a Hold on Me
Drinking Muddy Water (version 2)
My Baby
Avron's Eyes
Spanish Blood
"Knowing That I'm Losing You" was reworked as "Tangerine" on Led Zeppelin's third album.
McCarty continues to tour with a version of the Yardbirds. Dreja was a member of 21st century Yardbirds lineups but apparently has retired due to health issues. McCarty's Yardbirds are expected to release a studio album next year.