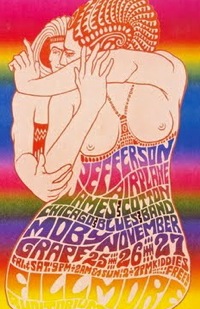 CDs of the Jefferson Airplane's live performances have been pretty limited over the years, but that's about to change.
The Collectors' Choice Music Live series plans a quartet of live albums from 1966-68, including one that captures Grace Slick's debut as the band's vocalist. The CDs are due Oct. 26.
Knowledgeable fans won't get too worked up. These four recordings already are well-traveled on the Internet, most prominently on the authorized online music service Wolfgang's Vault.
Meanwhile, on the Grateful Dead beat, Warner and Rhino get back to vinyl with "The Warner Studio Albums,"

a five-LP boxed set. It marks the 40th anniversaries of "Workingman's Dead" and "American Beauty." List price for the Dead LP set is $135; shipping starts Sept. 21.
MP3 downloads of the same four Jefferson Airplane concerts
(and many more) are for sale on Wolfgang's Vault for $4 to $10 a shot. Audio ranges from just OK to surprisingly good.
Some of these recordings came to Wolfgang's as part of a music and memorabilia deal with the Airplane, Starship and Hot Tuna that was announced a month ago.
Band guitarist Jorma Kaukonen said at the time: "These recordings are like a window into a time long gone and vaguely remembered. I hear them and I find myself saying, 'We were pretty good!' I'm glad somebody saved them for posterity."
The CDs set for fall release are "Live at the Fillmore Auditorium 10/15/66 Late Show"; "Signe's Farewell, Live at the Fillmore Auditorium 10/16/66"; "Early & Late Shows — Grace's Debut, Live at the Fillmore Auditorium 11/25/66 & 11/27/66" — "We Have Ignition, and Return to the Matrix 2/1/68." We're guessing these are working titles.
Packaged with the CDs digipacks are notes by Craig Trent ("Take Me to a Circus Tent: The Jefferson Airplane Flight Manual"
) and "rare photos."
Collector's Choice's Music Live label took flight this year with releases by Johnny Winter, Hot Tuna and Poco.
Sony's Legacy series released a live double-CD Airplane album last year as part of its well-received "Woodstock Experience" series.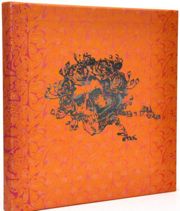 The Grateful Dead vinyl set's albums are "The Grateful Dead" (1967), the psychedelic duo "Anthem of the Sun" (1968, original mix) and "Aoxomoxoa" (1969, original mix), "Workingman's Dead" (1970) and "American Beauty" (1970). The Dead box set comes with a 1967 single version of "Dark Star" (b/w "Born Cross-Eyed") if you make buy via dead.net
The Dead albums come on 180-gram vinyl at RTI using lacquers cut from the original analog masters by Chris Bellman at Bernie Grundman Mastering.