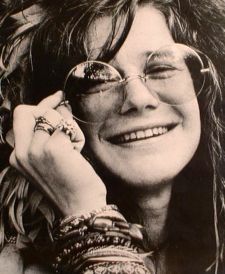 LOS ANGELES — Janis Joplin would have gotten a big laugh out of it, but the late rock star is slotted for a star on the Hollyood Walk of Fame.
Meanwhile, psychedelic brooders Jim Morrison and the Doors are in for a tweaking from one of L.A.'s top comedy groups, the Troubadors. They've set "Rudolph the Red-Nosed ReinDoors" as their annual holiday musical, always a red-hot ticket in L.A.
Joplin is most frequently associated with her San Francisco stomping grounds, but she made her final recordings in Hollywood and died a stone's throw away from its tourist center.
Joplin, Jane's Addiction and seven other recording artists are in the class of 2013. The rest of the inductees are drawn from the pool of usual suspects, including Ron Howard, Helen Mirren and Katey Segal.
The Walk of Fame is mostly a tourist attraction, with limited cachet for the nominees, whose sponsors have to put up $30,000 for the sidewalk star and ceremony. (That explains a lot of the obscure "stars" on the Walk.) Film studios and music distributors often pay for the star. Fans bearing flowers often gather at a star to mark the passing of a celebrity, or the anniversary of a death (John Lennon and George Harrison, notably).
In April, Columbia Records released "The Pearl Sessions" from that hit posthumous album. Two collectors items were pressed for Record Store Day: One offering "almost-never-heard alternate takes and early versions of classic songs," while the other has a rare mono mix of the original album.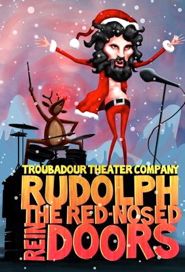 The Troubador Theater Company, better known around town as the Troubies, is self-described as "free-wheeling, no holds barred, Commedia Del Arte flavored, slapstick-driven Los Angeles based ensemble of actors, musicians, and comedians." They perform at the Falcon Theater in Burbank, mostly.
The Troubies have a way with popular music, which they often mash up with Shakespeare. The classic is "Romeo Hall and Juliet Oates" and more recently "Fleetwood Macbeth." It's all as dumb as it sounds, and L.A. audiences eat it up.
The troupe's take on the Doors comes paired with the children's classic "Rudolph the Red Nosed Reindeer." And so we have the teasers: "It's Strange Days in the North Pole" and "Can Rudolph help Santa Break on Through to the Other Side"?
The show runs Nov. 28-Jan. 13 (updated). Tickets go on sale Nov. 6. The director, as usual, is Matt Walker.
Here are some of the Troubies' past holiday mashups:
It's a Stevie Wonderful Life
A Charlie James Brown Christmas
Little Drummer Bowie
Santa Claus Is Comin' to Motown
A Christmas West Side Story
A Christmas Carole King
Frosty the Snow Manilow
(This post was updated Oct. 17, 2012)