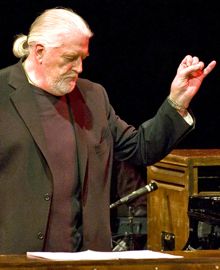 Keyboardist Jon Lord, who founded Deep Purple and co-wrote its biggest hits, has died. He was 71.
In the early 1970s, the British band ruled the airwaves with hard rock staples such as "Smoke on the Water," "Highway Star" and "Strange Kind of Woman." Lord also steered the band into experiments with a rock-classical music fusion.
Lord died July 16 in London after a long battle with pancreatic cancer.
Deep Purple emerged in 1968, giving covers of mainstream pop songs "Hush" and "Kentucky Woman" a wash of psychedelic rock. Then, by design, the band developed a brand of hard rock that came to dominate FM radio for decades.
The core group — Lord, guitarist Ritchie Blackmore and bassist Roger Glover — hired vocalist Ian Gillan in 1969 and the classic lineup of Deep Purple was born. Its albums "Deep Purple in Rock" and "Machine Head" were smash hits and remain stoner touchstones.
Lord co-wrote the Deep Purple hits "Smoke on the Water," "Child in Time" and "Strange Kind of Woman."
Lord called "Smoke on the Water" a "story song." It involves Frank Zappa's Mothers, a flare gun and a casino fire in Montreux, Switzerland, where Deep Purple was recording.
Want to know the story? Lord said. Listen to the song.
Lord's signature riff on "Child in Time" bore a strong resemblance to It's a Beautiful Day's earlier "Bombay Calling," as was pointed out by numerous critics.
Despite Deep Purple's fame and willingness to experiment, it never garnered the kind of artistic respect awarded contemporaries such as Traffic and Procol Harum. Deep Purple has been eligible for the Rock and Roll Hall of Fame for two decades, never inducted.
Lord left Deep Purple in 1976, forming Paice, Ashton and Lord, and later joined Whitesnake for six years. He returned to a reunited Deep Purple in 1984 and remained until 2002.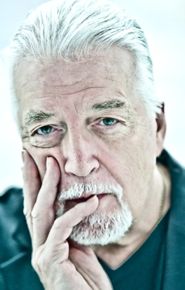 Keyboardist Rick Wakeman of Yes fame shares a classical music background with Lord:
"We became great friends and … were going to write and record an album before he become ill," Wakeman said upon hearing news of Lord's death. "His contribution to music and to classic rock was immeasurable and I will miss him terribly."
Lord and Wakeman were among a group of British organ players with vast influence over the sound of the post-psychedelic era. They included Matthew Fisher, Brian Auger, Vincent Crane, Steve Winwood and Keith Emerson.
Like Auger, Lord was a disciple of jazz organist Jimmy Smith and played in jazz combos before turning to rock. Unlike Emerson, Lord shied away from electronic instruments such as early synthesizers, preferring to wrench new sounds from his traditional keyboards. Lord's preference, no doubt, contributed to the classic-rock status of Deep Purple's hits.
Lord forced his Hammond C3 organ's sound through a stack of Marshall amplifiers — the amp of choice for Jimi Hendrix and Pete Townshend — turning an instrument long associated with church hymns into a powerful rock ax.
That tense primal sound — partnered with guitarist Blackmore's proto-metal riffs — gave Deep Purple a unique sonic identity.
Guitarist Slash Tweeted on Monday that Lord's playing was "one of the biggest, baddest, heaviest sounds in heavy metal." When Billy Corgan went looking for a keyboard player for the Smashing Pumpkins a while back, he sought someone who sounded like Jon Lord.
Lord never strayed far from classical music, however.
In 1969 (and again in 1999), Lord and Deep Purple performed his "Concerto for Group and Orchestra" at the Royal Albert Hall backed by the Royal Philharmonic Orchestra. "It gave me the courage to step outside and carve a career for myself outside the band," Lord said of the piece.
Over the past two decades, Lord dedicated himself to classical music performance and composition.
In August 2011, Lord posted news of his cancer on jonlord.org: "I shall of course be continuing to write music — in my world it just has to be part of the therapy."
On the day Lord died, his web site announced: "Jon passes from Darkness to Light."
Lord was born in Leicester, England, on June 9, 1941.