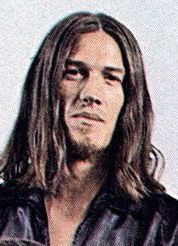 Jim Sherwood, a saxophone player known for his work with Frank Zappa and the Mothers of Invention, has died at the age of 69.
The multi-instrumentalist, who shared Zappa's love of the avant-garde and the nonsensical, worked on all Mothers albums, including the classics "Freak Out!" and "We're Only in It for the Money
."

Sherwood died Dec. 25 of undisclosed causes.
Although Sherwood can be heard on the early Mothers records, he started out as a their roadie and didn't join the band full-time until 1968. Sherwood also contributed vocals, vocal effects and the onstage comedy bits expected of all members.
In the 1950s, Sherwood attended high school with Zappa in California's Inland Empire. Sherman played in several rock 'n' roll bands with the guitarist before the Mothers of Invention came to fame in L.A. in the mid-1060s.
After the Mothers disbanded, he performed on Zappa's debut solo album, "Lumpy Gravy," and continued to work off and on with the guitarist/composer until Zappa's death in 1993.
The woodwind player also appeared in Zappa's movie "200 Motels," about the insanity of touring as a rock band, and the semi-documentary "Uncle Meat."
The Mothers nicknamed Sherwood "Motorhead," based on his love of working on cars. He also was dubbed "Larry Fanoga."
Sherwood played sax with Reuben and the Jets, a Zappa-produced group that grew out of a doo-wop concept album. Later credits include the Mothers veterans band the Grandmothers and other projects with (ex-Mother) keyboardist Don Preston.