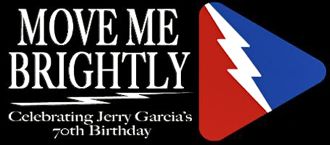 Jerry Garcia would have turned 70 years old on Aug. 1, a temporal touchstone sure to bring together Deadheads everywhere.
Longtime "bandmate and co-conspirator" Bob Weir has set a free live webcast for the night of Friday, Aug. 3: "Move Me Brightly: Celebrating Jerry Garcia's 70th Birthday."
The event focuses on the music, of course. Skedded to appear are Weir, Mike Gordon (Phish), Benmont Tench (the Heartbreakers), Neal Casal (the Cardinals), Joe Russo (Furthur), ex-Grateful Dead singer Donna Jean Godchaux and the Bay Area singer-songwriter Cass McCombs.
More artists update: Chris Tomson (Vampire Weekend), and Craig Finn and Tad Kubler (the Hold Steady).
Update: View the entire Jerry Garcia tribute.

Also: Read the Rolling Stone report on the Garcia show. (end of updates)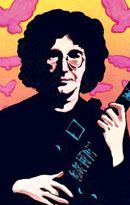 Also promised are "interviews with Garcia's peers," notably Carlos Santana. David Crosby is providing a tribute. Actor Luke Wilson hosts.
The event has the blessing of the Garcia family, which called it "a celebration of Jerry's enduring brilliance." Guitarist Garcia died in August 1995.
TRI, "a virtual venue," presents its webcasts in high definition, and they are performed, directed and mixed live.
Fans can log in beginning at 6 p.m. PDT (Aug. 3) and the show begins at 6:30.
Also tied to Garcia year 70 is another screening of "The Grateful Dead Movie," which chronicles a five-night stand at Winterland. Fathom Events has the film in cinemas nationwide.
More Grateful Dead content from Psychedelic Sight: