CD and vinyl releases from Jimi Hendrix, Steppenwolf, Syd Barrett, the Doors and Hawkwind keep the psychedelic vibes flowing in the first quarter of 2013.
Hendrix's first two albums resurface March 5 featuring a revival of their rarely heard mono mixes. Doors fans waiting for the SACDs should find joy the same day. And Steppenwolf's debut album finally comes off the endangered species list with two audiophile releases.
The "new" Jimi Hendrix album, "People, Hell & Angels" is due March 5 on all major audio formats, with a 200 gram vinyl version coming from QRP, Experience Hendrix and Legacy Recordings.
The bigger news for vinyl-obsessed Hendrix fans, however, is the day-and-date rerelease of the first two Experience albums — in mono and lovingly cut to 200 gram platters.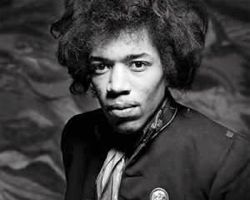 "Are You Experienced" and "Axis: Bold as Love" were produced from the mono mixes created by producer Chas Chandler, engineer Eddie Kramer and Hendrix. These original mixes — from the two-track mix-down master tapes — have been unavailable for decades since 1967/1968, audiophile outfit Quality Record Pressings said.
"Experienced" returns to the 11-track U.S. version, complete with fish-eye cover. For purists, there's also a 200 gram rerelease of the U.K. version. (Bernie Grundman and Gary Salstrom mastered and plated the mono Hendrix albums, respectively.)
The studio compilation "People, Hell & Angels" is billed as "a musical companion piece and successor" to 2010's well-received "Valleys Of Neptune." Hendrix created the "Hell & Angels" tracks between 1968 and 1970, without the Experience.
Update: The delayed release of Led Zeppelin's three-record vinyl issue of "Celebration Day" finally is hitting the street. Expected in December, the 180-gram slabs are just now being shipped as of Feb. 12. There's also an audio-only 48k/24 bit Blu-ray disc, released in November along with the CDs, DVDs and standard Blu-rays. The vinyl set is going for about $50 on Amazon. /update
The six classic Doors studio albums finally resurface on hybrid SACDs — March 5, barring further distribution delays. The band's "Infinite" box set ($280) also bows on SACD. These hybrid discs work in CD players and retail for about $30. The long-player 45's of the Doors albums have shipped, except for "Infinite" (Feb. 5).
The revived Doors albums are in two-channel stereo — the way most hipsters heard them in the 1960s. The SACDs include a bonus 5.1 audio track, but that mix dates back a few years. Old-school audio tubes were used to transfer and cut the recordings.
Steppenwolf's self-titled debut album will be unleashed on 200 gram vinyl March 19, with hybrid SACDs close behind on April 9. The vinyl re-creation comes complete with the famed silver-foil cover "painstakingly recreated."
(Update: Looks like the new release dates for "Steppenwolf" are April 30 and June 4.)
For all its ubiquity in the late 1960s, "Steppenwolf" has been scarce in recent years, with the last domestic CD version released 23 years ago. Cohearent Audio did the new versions' mastering. The LP's psychedelic classics are "The Pusher" and "Magic Carpet Ride."
From beyond the infinite come English madmen Hawkwind, touching down with a 40th anniversary version of the double live album "Space Ritual." It chronicles the band's wildly ambitious multimedia show of 1972 about star-farers in suspended animation, headed for Earth. Not surprisingly, a psychedelic sci-fi nightmare ensues.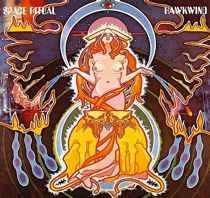 "Space Ritual" has been called "an intergalactic proto-punk synth-boogie odyssey" formed out of "garage-psychedelic-space metal." Dave Brock is Hawkwind's mastermind and the players include a young Lemmy Kilmister (Motorhead). The two-CD set is available Jan. 29 as an import on Amazon, a week earlier in Britain.
Also from planet Britain come Rick Wakeman's "No Earthly Connection" (CD, Jan. 29), Mike Oldfield's "Tubular Beats" (CD, Feb. 5) and Emerson, Lake & Palmer's "Live in California 1974" (CD, just out). From Yes we have "Tormato" (vinyl, Feb. 26), a limited numbered edition of "Close to the Edge" (SACD, preorder, Audio Fidelity), "Going for the One" (blue vinyl, March 19) and Anderson Bruford Wakeman Howe's "Live at the NEC" (CD, Jan. 15). Peter Daltrey and the Asteroid No. 4 begin "The Journey" on Feb. 12 (CD).
More Brits: Deep Purple's "Live in Paris 1975" (CD, Jan. 29) and "Slaves and Masters" (CD, Feb. 5), Traffic's "When the Eagle Flies" (vinyl, Feb. 26), Procol Harum's "In Concert With the Edmonton Symphony Orchestra" (vinyl import, Jan. 22).
And another serving of "Ogdens' Nut Gone Flake" from the Small Faces (import CD, Jan. 15). Eric Burdon re-emerges with "'Til Your River Runs Dry" (CD & vinyl, Jan. 29). And Humble Pie take no prisoners on "Performance: Rockin' the Fillmore" (vinyl, Feb. 15).
Update: Capitol is rereleasing the Syd Barrett albums "The Madcap Laughs," "Barrett" and "Opel." The import CDs will be available Feb. 5, according to Amazon. Details are sketchy, but the track listings match those on the 2010 imports. /update
Back in the States expect "Playlist" hits collections from Mountain and the Boxtops (CD, Jan. 29), "Time Peace: Rascals Greatest Hits" (vinyl, Jan. 15), "Healthy Music in Large Doses" from space rock specialists Spirits Burning & Clearlight (CD import, Feb. 5).
Frank Zappa and the Mothers of Invention share "Finer Moments" in the two-platter vinyl edition of this collection of live tracks, mostly from 1969 (Feb. 15, double CD already out).
The Allman Brothers get more mileage out of "Live at Fillmore East" (200 gram vinyl, March 19) and hit the road again for double-CD sets "Macon City Auditorium 2/11/72" and "Nassau Coliseum 5/1/73" (both Feb. 12).
And for Deadheads only comes the "Dick's Picks 2013" subscription series of four releases. The collectible bonus disc, just announced, covers the final Grateful Dead show at the Fillmore Auditorium on Dec. 21, 1969. The long-missing "first reel" tracks include a cover of "Smokestack Lightning."
Earlier Dick's Picks are coming out in a pair of vinyl box sets: "Dick's Picks Volume 3" (four discs, March 19) and "Dick's Picks Volume 4" (six discs, March 19). Brookvale Records says the "Dick's Picks" are painstakingly remastered. Brookvale previously put out vinyl editions of volumes 1 and 2.