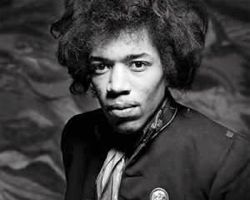 In an unusual psychedelic promo, Sunday's episode of "Hawaii Five-O" will unveil seven of the 12 tracks from the "new" Jimi Hendrix album.
The "special" episode of the CBS remake series follows the AFC title game (about 10 p.m. ET).
Hendrix tracks used on the "Hawaii Five-O" soundtrack include "Somewhere," "Bleeding Heart," "Mojo Man," "Hey Gypsy Boy," "Inside Out," "Crash Landing" and "Hear My Train a Comin.'" ("Somewhere" debuted about a week ago.)
They're all from "People, Hell and Angels," the collection of Hendrix studio tracks due in stores March 5.
The CBS crime drama is the revival of the classic Jack Lord series, which debuted about the time Hendrix recorded these tracks.
CBS' "CSI: NY" employed the music of pop-punkers Green Day for an October episode show that opened with a half hour of the band's music, but no dialog.
Meanwhile, a BBC program will give various performers 12 hours to rerecord all of the songs from the Beatles' first album, "Please Please Me."
They'll use the same Abbey Road studio as the Beatles, rerecording the songs in sequence, the BBC said.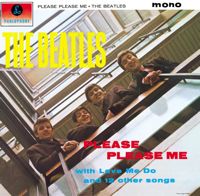 The time limit on "12 Hours to Please Me" mirrors the studio booking given the unproven young Beatles. Ten of the 14 tracks on "Please Please Me" were cut by the Fabs in that marathon session.
The Stereophonics and Mick Hucknall are among the artists trying to re-create the feat.
The show will air on BBC Radio 2 on Feb. 11 and then on BBC Four TV four days later. It's part of the "Golden Age of the Album" series.
"Please Please Me" was released in March 1963, following up on the Beatles' No. 1 single of the same name." (The U.S. release "Introducing … The Beatles" used the same tracks.)
"It's one album that changed the world of pop music and I think the 50th anniversary is a timely moment to remind everyone why," said Bob Shennan of BBC Radio 2.