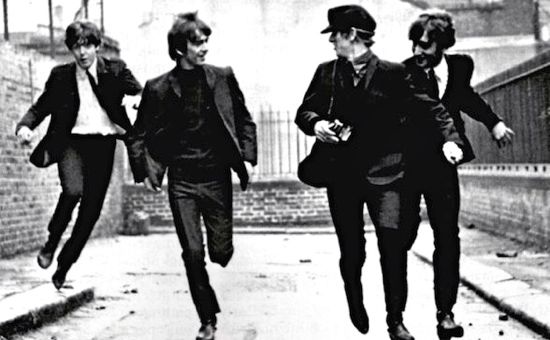 "A Hard Day's Night" — one of the best rock 'n' roll movies ever made — looks to get all the loving it deserves with a full-blown Blu-ray release via the Criterion Collection.
The Blu-ray includes "a new 5.1 surround soundtrack made by Apple Records" in DTS-HD Master Audio, apparently with Giles Martin doing the heavy lifting. There's also a mono mix.
Street date is June 24. (The Criterion combo set includes both a DVD and Blu-ray.)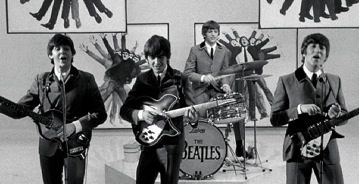 Criterion is considered the premiere video company for film reissues, which should reassure Beatles consumers weary of botched versions of this beloved title.
The TCM Classic Film Festival in Los Angeles plans a "world premiere restoration from the original negative and presented in collaboration with Janus films." The festival runs April 10-13. The British music publication NME said the film would be rereleased to theaters in early July, but provided no detail.
The black-and-white "A Hard Day's Night" was one of the high-profile Criterion titles on laserdisc, but DVD-era editions came from Miramax/Universal. A Blu-ray debuted in 2009 but proved problematic and apparently is out of print.
Legal wrangling followed "A Hard Day's Night" throughout its home video life, resulting in oddities like the "tribute to John Lennon" musical prologue tacked on for VHS. The first DVD version, from MPI in 1997, disappeared after a few months of distribution.
Miramax/Buena Vista finally came to the rescue with a release of 1964 film and its companion anthology ("Give Me Everything!") as a two-disc set designed for collectors.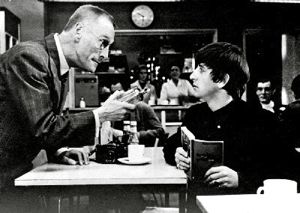 Criterion's new 4K digital film restoration was approved by director Richard Lester, who also did "Help!" The Beatles' fun & frantic second feature film came to Blu-ray last summer, joining high-def releases of "Yellow Submarine" and "Magical Mystery Tour."
The video aspect ratio for the new "A Hard Day's Night" is now listed as 1.75:1 as shot (originally listed by Criterion as 1.66:1), letterboxed no doubt to not repeat some of the odd cropping inflicted on the title over the years.
Giles Martin, son of Beatles producer George Martin, tweeted in December that he had "brought an old friend back to Twickenham Studios for some TLC." The younger Martin has been involved with the audio on various Beatles projects over the years. Criterion says of the audio:
A monaural soundtrack, as well as stereo and 5.1 surround mixes supervised by sound producer Giles Martin — presented in uncompressed monaural, uncompressed stereo, and DTS-HD Master Audio on the Blu-ray.
Criterion's extras are somethings new and old.
Debuting special features are "In Their Own Voices," billed as "combining interviews with the Beatles from 1964 with behind-the-scenes footage and photos"; a short about Lester's early work, featuring a new audio interview with the director; "Anatomy of a Style," more about Lester's editing; and an interview with Mark Lewisohn, author of the massive new book(s) "Tune In: The Beatles: All These Years."
Pop-culture critic Howard Hampton ("Born in Flames: Termite Dreams, Dialectical Fairy Tales, and Pop Apocalypses") wrote the booklet for Criterion.
Returning extras include the obligatory Lester short "The Running Jumping and Standing Still Film"; "You Can't Do That: The Making of 'A Hard Day's Night" from 1994; an audio commentary featuring various members of the film's cast and crew but none of the Beatles; a deleted scene; and a trailer.
(Completists with the Miramax DVD may want to hold on to their copies, as many of its interviews aren't ported over.)
The film, of course, is an early mockumentary about the Fabs running from fans and traveling to a TV show gig. Along for the ride is Paul McCartney's "grandfather" (Wilfred Brambell). Also memorable is the beleaguered TV director (Victor Spinetti).
The film's thrilling final scene, a concert in a theater/TV studio, featured some of the production's worst craziness and greatest creativity.
In addition to the dual-format Criterion release (less than $40), there's also a single-DVD edition.
Hit songs include "Tell Me Why," "She Loves You," "Can't Buy Me Love," "I Should Have Known Better" and "If I Fell."