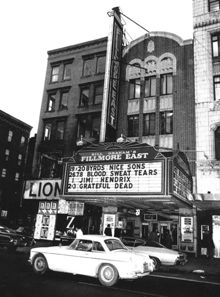 Roll over Frederick Douglass and tell Abe Lincoln the news: the Grateful Dead have crashed Manhattan's local history museum.
Dead heads are flocking to Central Park West this weekend as "Grateful Dead: Now Playing at the New-York Historical Society" debuts.
The exhibit comes almost exclusively from the Grateful Dead archives at the University of California Santa Cruz and is its first major showing. So what's the Dead memorabilia doing way over there in Manhattan?
The historical society has your answer in one incredibly long sentence: "(The Dead) played in and around New York City on a regular basis, from early dates at Greenwich Village coffeehouses, impromptu performances in Central Park and at Columbia University during the 1968 Student Strike; to concerts at midsized venues, including the Fillmore East, the Academy of Music and the 46th Street Rock Palace in Brooklyn during the 1970s; and, ultimately, to performances at larger halls and stadiums such as Radio City Music Hall, Madison Square Garden and Giants Stadium.
"The Grateful Dead's time in New York will be viewed in the context of cultural traditions and events unique to New York, but also as yet another stop on a long, strange touring trip that included dates in New York, San Francisco, and everywhere in between," the museum explained.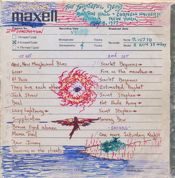 Another reason: the Dead archive materials remain mostly warehoused in Santa Cruz, as the university prepares primo exhibition space as a permanent home.
Goodies on display include the band's famed psychedelic concert posters, trippy set lists, album art such as the "American Beauty
" cover, giant marionettes and other stage props, banners and crazy funky fan mail. Band documents include evidence of their early decisions to allow free taping by fans.
For those who want take-home, the gift shop is brimming with fun psychedelic stuff.
The Los Angeles Times tracked the Grateful Dead exhibit's history, which starts improbably with Henry Kissinger, who gave a speech at the museum urging historians to look at the '60s in order to understand the U.S. A former museum board member copped to being a Dead head and lobbied for a band exhibition as a follow-up on Kissinger's advice.
The exhibition runs through July 4 — fittingly, as it's a touchstone holiday for the band and its Uncle Sam.
More Grateful Dead content: