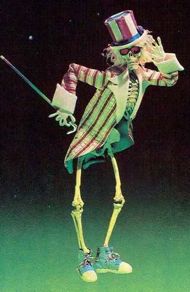 Jerry Garcia's 1977 concert film "The Grateful Dead Movie" is being resurrected for one big night, with screenings in about 500 cinemas nationwide.
Tickets went on sale March 18 for the April 20 screenings. The Dead movie is being distributed to cinemas via Fathom Entertainment's digital cinema network.
The movie offers a mix of performance, documentary footage and what was cutting-edge animation for the time. It was filmed and recorded at San Francisco's Winterland Arena in 1974, during what was supposed to be the Grateful Dead's farewell concert stand. The Deadhead phenomenon receives almost as much attention as the band, with plenty of footage of fans — some cool, some annoying.
"The Grateful Dead Movie"
has been released several times on home video and its five-CD "soundtrack"
offers a sonic experience far beyond that offered by the film.
The album "Steal Your Face" covers the same event, but was disowned by the Dead as focusing too much on songs and not jams. Famed soundman Owsley "Bear" Stanley dismissed the double album even though his legendary Wall of Sound audio system was used during the stand. Critic Lester Bangs called the album "Steal Your Money."
Regardless, the movie was directed by Jerry Garcia and comes from the early '70s, an era widely considered to be the Dead's best. The band included Keith Godchaux and Donna Godchaux. Songs in the movie span the Dead catalog up until that time, stretching from to "Morning Dew" to "Eyes of the World."
Deadhead favorites include "Playing in the Band," "One More Saturday Night," "Casey Jones," "Stella Blue" and "Sugar Magnolia."
Here's Gary Gutierrez' animated segment for "U.S. Blues": (text continues)
Organizers say a bonus feature at "The Grateful Dead Movie" screenings will be an "exclusive" unseen interview with Dead guitarist Jerry Garcia conducted while he was directing the project 35 years ago. (The DVD has an extensive lineup of extras.)
Rhino Entertainment, which handles the Dead's CD and download releases for Warner, is the co-presenter.
More Grateful Dead content from Psychedelic Sight: