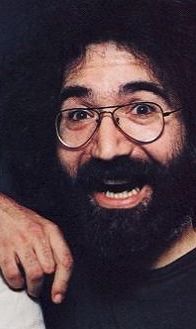 Another Jerry Garcia feature film is in the wings as documentary maker Malcolm Leo ("This Is Elvis") confirmed plans to release what's dubbed "Jerry: The Movie."
Update: The filmmakers are "currently in talks" with several distributors, a spokeswoman for the project told PsychedelicSight.com. "Jerry: The Movie" is aiming for a spring 2012 release.
The 42,000 in attendance at the San Francisco Giants' Jerry Garcia Day last summer got a sneak peek of the docu while filmmakers were busy shooting more footage. Behind the camera that day was Justin Kreutzmann, the son of Grateful Dead drummer Bill Kreutzmann, who's listed as a co-producer on the documentary.
The film's based on three hours of conversation Leo shared with Garcia in 1987, a decade before the Grateful Dead guitarist's death.
"The historic interview was shot on negative film with studio quality sound and lighting," the producers said in a release, noting that they had secured rights.
The Garcia movie web site refers to it as "Jerry: The Movie," but that could well be a working title since no name is identified in the press materials.
The filmmakers promise unseen concert footage and "rare home movies."
Another Garcia movie, "Dark Star," was announced in 2010 and is marked on imdb for a 2012 release. It's a biopic about Garcia's younger years, based on the book "Dark Star: An Oral Biography of Jerry Garcia."
For the documentary, Leo's producing partner is John Hartmann, described as the former manager of Peter, Paul & Mary, Crosby, Stills & Nash, the Eagles and Poco. Hartmann apparently is the brother of the late comedian Phil Hartmann.
Leo's credits include the films "This Is Elvis" and "The Beach Boys: An American Band." For TV he presentations include "Crosby, Stills & Nash: Long Time Comin,'" "Red Hot & Blue" and "Rolling Stone: 20 Years of Rock 'n Roll."
Bill Kreutzmann's credits include the short film "Backstage Pass," a documentary, as well as a pair of videos connected to the Who.