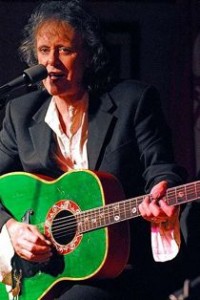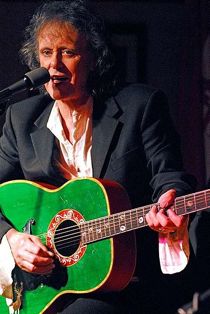 Psychedelic folk pioneer Donovan is being inducted into the Songwriters Hall of Fame, along with fellow '60s hitmaker Ray Davies of the Kinks.
Graham Gouldman, who wrote several chart-toppers for the Yardbirds and the Hollies, also is entering the hall June 12.
Donovan compositions cited by the songwriters group included the psychedelic music classics "Sunshine Superman," "Mellow Yellow" and "Hurdy Gurdy Man." Film and TV credits include the use of "Season of the Witch" and "Atlantis." ("Season of the Witch" recently was named one of the best psychedelic music songs.)
Donovan was inducted into the Rock and Roll Hall of Fame in 2012.
Davies songs for the Kinks cited by the group included the British invasion hits "You Really Got Me," "All Day and All of the Night" and "Tired of Waiting for You." Davies soon found a niche in character studies, such as "Dedicated Follower of Fashion," "Sunny Afternoon" and "Waterloo Sunset." Later hits included "Lola" and "Come Dancing."
The Kinks were inducted in the Rock and Roll Hall of Fame in 1990.
Graham Gouldman's contributions to the Yardbirds included the early hits "For Your Love" and "Heart Full of Soul." He also penned the dark album cut "Evil Hearted You." Gouldman's other 1960s hits included "Listen People" and "No Milk Today" for Herman's Hermits, as well as "Look Through Any Window" and "Bus Stop" for the Hollies. As a member of 10cc, he co-wrote "I'm Not in Love" and "The Things We Do for Love."
Other inductees are Mark James ("Always On My Mind," "Suspicious Minds") and Jim Weatherly ("Midnight Train to Georgia").
The British inductees make 2014's an unusually rock-oriented class for the hall, which has favored more traditional songwriters over its 45 years. Led Zeppelin's Jimmy Page and Robert Plant were passed over this year, but appeared on the songwriter nominees list, which also included Yusuf Islam (Cat Stevens), and Ann and Nancy Wilson of Heart.
Songwriters already in the hall with links to the psychedelic-music era include John Lennon, Paul McCartney, Mick Jagger, Keith Richards, Eric Clapton, David Crosby, Brian Wilson, Felix Cavaliere, Van Morrison and Bob Dylan. Joni Mitchell was inducted last year.