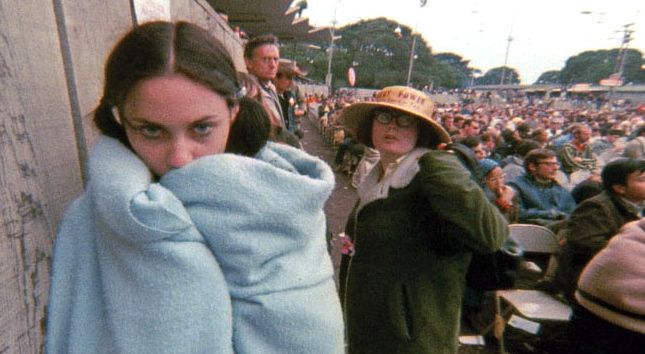 D.A. Pennebaker's "Monterey Pop" gets a second encore in the Criterion Collection come December — this time featuring a new 4k restoration.
Janus Films' upgraded version of "Monterey Pop" premiered in cinemas last June as part of the seminal music festival's 50th anniversary. The new Criterion discs are set for a Dec. 12 release.
The Criterion Collection first gave "Monterey Pop" its due back in 2006 with a carefully crafted DVD box set. Then, the connoisseur label returned to "Monterey" in 2009 with a Blu-ray featuring high definition video and surround sound.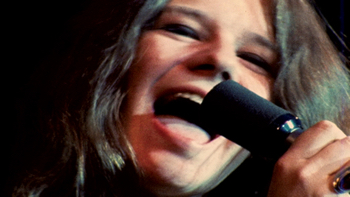 The latest version — again, "The Complete Monterey Pop Festival" — comes as a "collector's set" with two discs of the documentary film and extras, as well as another disc with the companion concerts "Jimi Plays Monterey" and "Shake! Otis at Monterey." (The previous Blu-ray came on two discs, total.)
The 16-bit 4K digital restoration is once again supervised by director Pennebaker. The restoration of the film picture — taken from the original negatives — drew praise at the theatrical unveiling, but the film is limited by its 16mm source material. (The upgrade from DVD to the original Blu-ray was noticeable, but unspectacular.)
All three discs come with "uncompressed stereo soundtracks." The 5.1 mix by Eddie Kramer (from 2009) has been moved to an alternate channel for the three films.
The rerelease of an existing Blu-ray title is unusual for Criterion, which apparently has done it only once before ("Playtime").
The generous collection of extras appears to remain the same.
"Monterey Pop" offers the same two hours of "outtake performances," including Paul Butterfield, the Electric Flag, the Byrds and Laura Nyro. A bonus three-song segment from the Who features drummer Keith Moon at the peak of his crazed powers. The Mamas and the Papas close the show, and the bonus section, with what would be their next-to-last concert.
(The outtakes have not been restored or expanded. Audio and video on previous versions have significantly rougher edges, including a lot of hair on the lenses. Imagine that.)
The new collector's set retails for about $56. Criterion also is offering the festival film as a two-disc Blu-ray ($40), and as a single DVD ($24).
> Read the archived review of Criterion's "Monterey Pop" on Blu-ray.