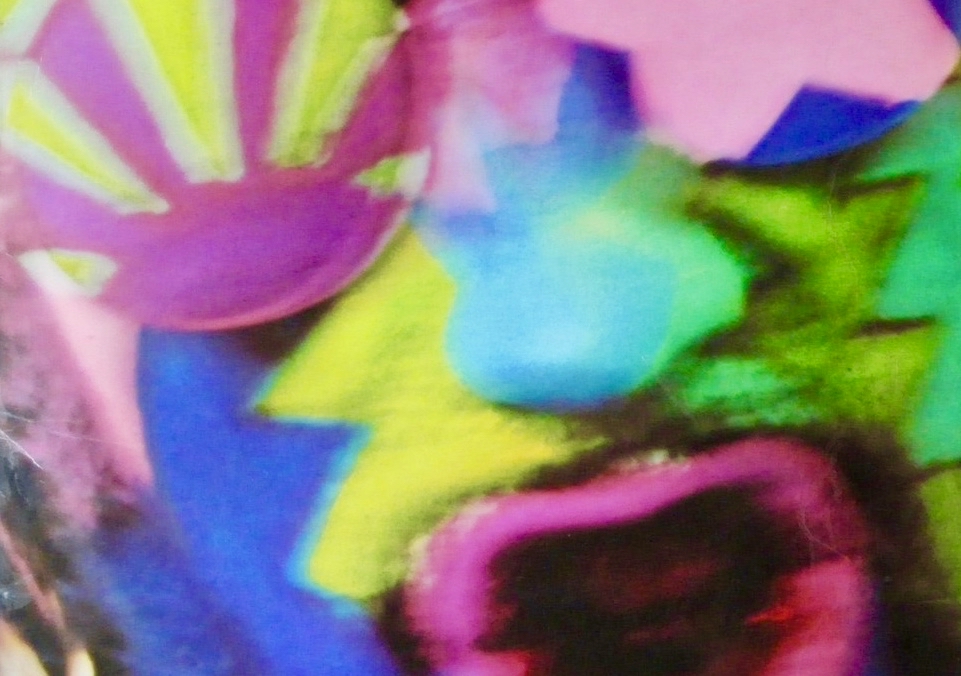 The airwaves of 1967 and 1968 were scorched by fire: First, the Doors' "Light My Fire" and the Jimi Hendrix Experience's "Fire." Then came the self-proclaimed God of Hellfire, whose thunderous voice brought us "Fire."
The U.K. trio the Crazy World of Arthur Brown ranks as a one-hit wonder these days — "Fire" gets steady play on classic oldies stations, and there was no follow-up of note. But the psychedelic cognoscenti revere Brown and his bandmates for the dark matter found on the first side of the debut album, "The Crazy World of Arthur Brown."
"Fire" was the centerpiece of a side-long, five-track rock operetta once called "Tales From the Neurotic Nights of Hieronymous Anonymous." Now, it's mostly known as "The Fire Suite." The rock opera king, Peter Townshend, associate-produced the "Crazy World" album and plays on one song.
"Nightmare: Prelude" opens the album (and song cycle) with a melodramatic horror-movie vibe, complete with funereal organ and what sounds like a psycho's heavy breathing. (The title perhaps a nod to Bernard Hermann and "Vertigo.") Sinister mood established, the rock trio bursts to life driven by the Hammond organ of Vincent Crane.
The story appears to concern young Hieronymous and the gods who visit him in his nightmares. The subject is hell, sin and a search for salvation.
"Why is it so cold out here? Let me in!" singer Arthur Brown pleads in a falsetto. "The price of your entry is sin," a wicked god intones. And so the fun begins.
"Fanfare: Fire Poem" finds our hero begging to be released from some fresh new hell. Brown raps over a groove-intensive Mose Allison-style riff, flashing back to when he was lying in the grass by a river that suddenly turned into an inferno. (Note similarities to War's "Spill That Wine" of two years later.)
The horrified hero sees "all these shapes being sucked into the flames, writhing and trying to escape." A giant being invites him to "come on home" before plunging him into hell.
"I am the god of Hellfire and I bring you fire!" opens the famous hit, in which the vengeful satanic creature belittles the life of man — "fire — to destroy all you've done … to end all you've become."
The sinister bounce of "Come and Buy" offers various temptations before reprising the "The price of your entry is sin" bit. "Time-Confusion" concludes our story with spooky-soulful playing by Crane that recalls both the nursery and funeral parlor. Then it's back to "Fire." The hero, alas, appears left in the devil's hands, burning for eternity.
Brown performed much of this music wearing a flaming headdress and robes. (One writer said of Brown's shtick: It was "the greatest single spectacle since the Rape of the Sabines.")
Arthur Brown later said of his satanic stage persona, "For a while, I didn't necessarily believe I was the devil, but felt as if I was supposed to lay things open for people to see. Thank goodness that side of myself disappeared. After a while you think: 'God, how could I believe this?' " He also performed as the pope and later was crucified nightly as part of another act.
Brown's two-man band, organist Crane and drummer Drachen Theaker (replaced later by Carl Palmer) furiously pumped out the sounds. Crane was every bit as essential to the group's success as Brown, exhibiting serious chops in soul, stride piano, jazz and classical. (text continues)
There was no guitar. On "The Crazy World of Arthur Brown," however, there were horns and strings, added by producer Kit Lambert. The producer apparently hated the playing of Brown's drummer and used the excuse to go orchestral. Theaker, on tour, quit the band upon hearing the tarted-up album.
Crane has said there "probably three versions of every single song on that album, done in every single studio in London" with different players.
In the end, Theaker's drumming remained on all but two tracks. He has told interviewers there exists a straightforward mix of the album, without strings and all, and with interstitial links between the Fire Suite tracks.
The extra instrumentation did nothing to stop "Crazy World" from becoming a top 10 album, while "Fire" blazed the top of the charts. Hearing an A-B comparison of the mixes would be great, but most fans would agree the horns and strings are far from sonic vandalism.
Side 2 of "The Crazy World of Arthur Brown" leans on the soulful side of Brown (the tall handsome singer had been pressured to go the Tom Jones route). The side's highlight is a creepy and wonderful take on Screamin Jay Hawkins' "I Put a Spell on You," with Brown no doubt envisioning the American R&B singer's famous stage entrances from inside a coffin. "We did psychedelic soul music," Theaker has said. "A lot of people used to think (Brown) was colored."
The album has come in and out of print in the decades since, marked by stretches in which it was a highly sought after collector's item. In fact, a Japanese import of "The Crazy World of Arthur Brown" currently sells online for $128, reflecting the need for a high-quality release in the West. The album is not available on iTunes.
Brown initially tried to keep "The Crazy World" going, but moved on to the band Kingdom Come and a long solo career. He performs occasionally, still heavy on the operatic voice and strange theatrics. Vincent Crane, who went on to found Atomic Rooster, died in 1989 after decades of manic depression.
Updates! "The Crazy World of Arthur Brown" album returned in a double-CD edition in February 2010. Brown and his band set a U.S. tour in February 2017, the first in almost a half century.