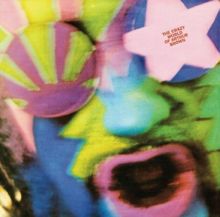 "The Crazy World of Arthur Brown" gets another shot at salvation with the release this month of a remastered special edition. The album includes a second disc of bonus material.
The hard-edged psychedelic classic returns Feb. 25 in the U.S. and Feb. 22 in the U.K. via Esoteric Recordings, which is part of the Cherry Red label group in London.
The album ranks No. 16 on our list of the most important psychedelic albums in rock history. (Read the full Arthur Brown review.)
The album is best known for the smash single "Fire," with its blazing intro: "I am the god of Hellfire and I bring you fire!" The centerpiece is the "Fire Suite," a side-long, five-track rock operetta once called "Tales From the Neurotic Nights of Hieronymous Anonymous." (The rock opera king, Peter Townshend, associate-produced "Crazy World" with Who manager Kit Lambert.)
The CD initially came out in 1991 as a PolyGram U.K. import that, unfortunately, ruined the concept album's concept with the appearance of four mono tracks from the album before the complete stereo version began. The 1997 release from Retroactive ran through the work before starting with the bonus tracks, which include the first three extra tracks presented here. Universal Japan put out a vinyl version in 2006, packaged in an LP cover.
The upcoming release's bonus disc begins with "Devil's Grip," a 1967 single, followed by its B-side, "Give Him a Flower." Then it's "Music Man" (aka "What's Happening"), the B-side of the 1968 "Nightmare" 45. (These tracks are not included in the 2003 retrospective "Fire! The Story of Arthur Brown." The singer recut "Devil's Grip" in 2007.)
Two songs from an April 1968 BBC Radio 1 session are led off with a short interview by Brian Matthew, the influential U.K. TV and radio personality who hosted almost all of the era's major rock acts. (The five songs from this BBC session were previously bootlegged.)
The mono tracks of the Fire Suite return (marked as "alternate mono mixes") along with a "first" version of "Fire." A reprise of "Nightmare" comes from the unreleased U.K. movie "The Committee," which features a terrific sequence with Arthur Brown (wearing a flaming headdress), the brilliant Hammond organist Vincent Crane and drummer Drachen Theaker (video below).
Here are the track listing, as provided by Esoteric.
CD 1: The original album remastered
Prelude Nightmare
Fanfare Fire Poem
Fire
Come and Buy
Time/Confusion
I Put A Spell on You
Spontaneous Apple Creation
Rest Cure
I've Got Money
Child of My Kingdom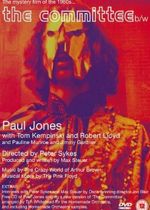 CD 2: Bonus tracks
Devil's Grip
Give Him a Flower
Music Man (Stereo mix)
Fire (first version previously unreleased)
Prelude Nightmare (alternate mono mix)
Fanfare Fire Poem (alternate mono mix)
Fire (alternate mono mix)
Come And Buy (alternate mono mix)
Time/Confusion (alternate mono mix)
Brian Matthew interview (BBC session April 1968)
Fire Poem Fire (BBC session April 1968)
Come And Buy (BBC session April 1968)
Nightmare (From the soundtrack of "The Committee" movie)