German avant-garde musician Holger Czukay, best known for his work with the German band Can, has died. He was 79.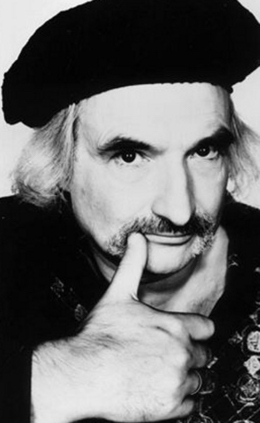 Czukay, who studied for several years with composer Karlheinz Stockhausen, co-founded Can in 1968 after finding inspiration in the psychedelic music of the Beatles and Jimi Hendrix, as well as the experimental recordings of Frank Zappa.
Can's music, often improvised and far from commercial, cast a vast influence over adventurous bands from the 1970s to the present day. Its music has been widely sampled and featured in movies big and small. Czukay also engineered most of Can's important recordings, notably "Tago Mago" and "Ege Bamyasi."
Can's "Vitamin C" is perhaps its most enduring song, dominated by Czukay's bass and Jaki Liebezeit's drums. It figured prominently in the 2014 Hollywood movie version of "Inherent Vice."
Czukay, who left the band in 1977 and went on to make solo records, used multitrack tape machines as an instrument, often creating percussive loops and utilizing "found" sounds such as those from shortwave radios. He also utilized what would become known as sampling. Near the end of his tenure in Can, he was contributing only these sonic experiments.
Post-Can collaborators included the Eurythmics, Brian Eno, the Edge and David Sylvian.
The recently reunited Can said on Facebook that Czukay's wife died several weeks ago: "Holger was devastated by the loss of his beloved partner, but was looking forward to making more music and was in good spirits."
No cause of death was given for Czukay, who lived in the band's old studio in Weilerswist, near Cologne.
Czukay's partner in the driving Can rhythm section, percussionist Jaki Liebezeit, died in mid-January.
Czukay was born Holger Schüring in March 1938. His body was discovered Sept. 5.