Record Store Day: Black Friday returns with a salute to the United States of America, a serving of Tangerine Dream and psychedelic musings from Frank Zappa, Procol Harum, the Doors and the Dead.
Also on the psychedelic/'60s menu are reheated treats from the Byrds, Jerry Garcia, Sun Ra and … Mr. Spock.
Releases are on vinyl and are "Record Store Day exclusives" unless noted. Shopping begins at your local indie bright and (too) early Nov. 24.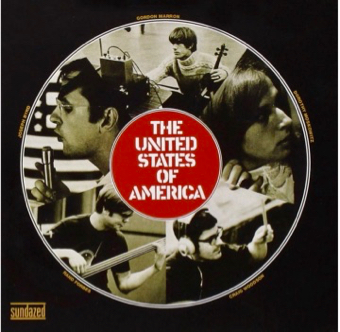 The United States of America oscillated its way to minor-league fame in the psychedelic year of 1968 — then promptly broke up. The lone self-titled album was produced by David Rubinson. Featuring no guitar and heavy on experimental sounds, Joe Byrd's group drew on classical and vintage America genres. The brew came spiked with a dose of pinko politics. "The United States of America" has seen a handful of reissues over the years, drawing in new fans each time. Key tracks include "The Garden Of Earthly Delights" and "The American Metaphysical Circus." Sundazed Music takes a third shot at reviving the eclectic album, this time with the "unfathomably rare" mono mix. Only 2,000 copies.
Frank Zappa stepped out as a composer/conductor a half-century ago with the first version of "Lumpy Gravy." The Zappa family recalls the occasion with a 12-inch 45rpm record with "Lumpy Gravy (Primordial)," Zappa's original mono edit for Capitol Records. (The whole thing would be recut and rereleased in 1968.) Burgundy vinyl to match the original covers. Record Store Day "First" release.
Procol Harum just celebrated its 50th anniversary. Join in with a limited edition 10-incher — "The One and Only One" — that captures the English band live in its homeland in 2017. Side 1 has the classic "Conquistador" and the vintage-heady "Cerdes (Outside the Gates Of). Side 2 has "Last Chance Motel" and "The Only One" from the latest album. On "Coke-bottle colored" vinyl. RSD first.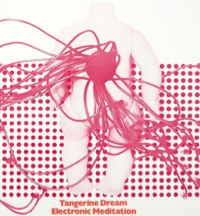 Tangerine Dream's first album, "Electronic Meditation," debuted in June 1970. The German experimental music band then consisted of Edgar Froese, Klaus Schulze and Conrad Schnitzler and a couple of supporting musicians. "Meditation" employed found sounds, tape loops and conventional instruments — heavy on mind-warping guitar — instead of the synthesizers for which the band would become famed later in the decade. Rereleased extensively over the years, the Tangerine Dream debut LP features five songs. Don't miss the 12-minute acid trip "Journey Through a Burning Brain." Via Varese Sarabande label. Limited to 1,800 LPs, with gatefold jacket.
The Doors' "Absolutely Live" dates back to 1970, and was the first live album released by the L.A. underground rock gods. Not just a hit parade: The double album opened with a bracing cover of Bo Diddley's "Who Do You Love?" and side 4 debuted the complete "Celebration of the Lizard" suite. Rhino's latest midnight blue vinyl edition was remastered by Doors veteran Bruce Botnick. RSD first.
Janis Joplin's "Greatest Hits" made the late singer's messy catalog consumer friendly back in 1973 — without all that Big Brother guitar racket. The public loved it. Key tracks include "Piece of My Heart," "Me and Bobby McGee" and "Down on Me." Sony Legacy's new LP version comes on "tie-dye-inspired vinyl, just like Janis would have wanted it."
The Grateful Dead's late studio work takes a bow in the "Grateful Dead Records Collection," featuring five LPs all boxed up. "Faithfully replicated" albums are "Wake of the Flood," "From the Mars Hotel," "Blues for Allah" and the live double "Steal Your Face." Book with liner notes and "iconic photos." Via Grateful Dead/Rhino. RSD first.
The Byrds put the folk on hold and turned to main songwriter Gene Clark for a pair of upbeat rockers, "You Movin'" and "Boston." A slice of 7-inch vinyl from Sundazed presents the songs "in their earliest surviving versions." Colored vinyl, 1500 copies.
Various artists compilation "Early L.A." includes songs by the Byrds, David Crosby and Dino Valenti. All tracks produced by Jim Dickson, best known for merging bluegrass and hipster folk/country while at Elektra. Comp originally released in 1969 by Together Records. From Sierra High Fidelity using its 1984 original half-speed master. Silver foil jacket, numbered. Bonus tracks.
Sun Ra reissue specialists Modern Harmonic shakes and stirs the collection "Exotica," on three LPs. This one is limited to 1,000 copies with a "regional focus." Your bachelor pad will sway to "rhapsodic pandemonium of Afro-centric rhythms, Latin beats, ostinato grooves." Key tracks include "Kingdom of Thunder," "Lady With the Golden Stockings," "Tiny Pyramids." Some tracks unreleased. Also on two CDs. Also, a 7-incher from blues singer Wynonie Harris that was Sun Ra's first appearance on vinyl in 1946: "Dig This Boogie"/"Lightnin' Struck the Poor House." Space-age picture sleeve.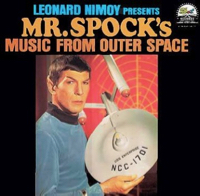 Leonard Nimoy touched down with "Mr. Spock's Music From Outer Space" in 1967. "Entertaining and campy," the TV series cash-in has long been out of print. Varese Sarabande unleashes 1,800 copies on an unsuspecting planet on Black Friday.
Jerry Garcia and Howard Wales undertook jazz-rock fusion "Side Trips" in 1970. Four sidelong improv pieces, debuting on vinyl. "Side Trips, Volume One" was recorded during jam nights at the Matrix in San Francisco and first released to CD in 1998. Wales was a local character known for B-3 organ wizardry. Via ATO/Round Records.
The Baroques came out of Milwaukee in 1967, riding the controversy over their curiously titled single "Mary Jane." Signed to Chess Records, they released a self-titled album spiced with fuzz guitar and freakouts. Chess had no idea what to do with a psychedelic album and it all ended in tears. Sundazed remembers what was and what might have been with a mono rerelease of the Baroques album. Limited to 1,500.
Various artists: "Garage Daze: American Garage Rock from the 1960s" mines deep-buried nuggets from labels such as Roulette, Atco and Jubilee. Look for the Shadows of Knight, the Mojo Men and a bunch of no-hit wonders. "Remastered and pressed on color vinyl at Pallas in Germany."
Also of interest:
Various artists: "Jazz Dispensary Moon Rocks: Extraplanetary Funk, Space Disco and Galactic Boogie" — nine tracks of space funk and junk.
Benny Worrel: 1978 solo debut from Funkadelic mainstay, "All the Woo in the World." Colored vinyl.
The Free Design: "Sunshine-bubblegum-daisy-puppy pop" from '60s band on debut "Kites Are Fun." Wee.
The Turtles: L.A. teen band's recordings that predated the string of hits are rediscovered on "Turtles '66."
Greg Lake's "I Believe in Father Christmas" made for an unlikely prog-era hit. 10-incher with 1975 and 2002 versions.
Various artists: "High Times Presents: Smoke Signals Songs From the Mother Plant." Snopp Dogg, Ziggy Marley, etc.
Utopia: "A Different P.O.V." rounds up three unreleased demos of primo Todd Rundgren songs, including "Secret Society."
Albert Ayler and Don Cherry's "Vibrations," recorded in Europe in 1964. German pressing of long out-of-print free jazz.
Chuck Berry: "The London Chuck Berry Sessions" mixes studio and live recordings from 1972. With that hit.
Isaac Hayes' "The Spirit of Memphis" surveys the performer/producer's vast recordings. Two LPs.
Otis Redding's "Live in Europe" sees a 50th-year rerelease. Backed by Booker T. and the gang.
Vitamin String Quartet: "The World of Studio Ghibli" honors the animation giant's often-overlooked soundtrack sounds.
* * * * *
There's much to get excited about in many genres — we mostly deal in psychedelics and '60s stuff here — so check out the full Record Store Day: Black Friday 2017 list of titles.