Psychedelic music fans won't exactly be feasting, but get ready to tuck into servings both sweet and savory with this year's edition of Record Store Day: Black Friday.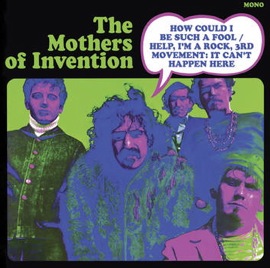 Top 1960s sonic explorers with goods on offer include Jimi Hendrix, Jerry Garcia, the Mothers of Invention, Timothy Leary and Sun Ra.
Record Store Day's Black Friday edition dawns the day after Thanksgiving — Friday, Nov. 25 — at your favorite indie shops. Releases are on vinyl and are Record Store Day exclusives unless noted.
Jimi Hendrix: "Morning Symphony Ideas" updates and abridges the Dagger Records release of 2000. This time it's three tracks that date back to 1969: the 9-minute "Jungle," "Room Full of Mirrors" and "Strato Strut." On 10-inch vinyl from Sony Legacy, limited to 3,000 copies.
The Mothers of Invention: Frank Zappa's gang of misfits gave birth to their first single a half century ago. The Zappa family label celebrates with a colored vinyl rerelease of the Mothers' 7-incher "How Could I Be Such a Fool?" b/w "Help, I'm a Rock 3rd Movement: It Can't Happen Here." RSD first release.
Jerry Garcia: The head Dead's third solo album returns, this time cut into purple tie-dye vinyl. 1976's "Reflections" is numbered and limited to 3,000 copies. Players include the rest of the Grateful Dead and keyboard man Nicky Hopkins. From ATO/Round Records.
Timothy Leary: "Turn off your mind, relax and float downstream" with "The Psychedelic Experience" on vinyl. A 50th anniversary rerelease of readings from the LSD guru's book, which is itself based on the "Tibetan Book of the Dead." Leary is joined by Ralph Metzner and Richard Alpert (Ram Dass) on this low-fi effort. "Magenta splatter vinyl" goes 'round and 'round. Via Real Gone Music.
Sun Ra: Late-period live recording of Ra and his Arkestra "At Inter-Media Arts: April 1991." Includes Ra favorites such as "Space Is the Place" and "We Travel the Spaceways" as well as a 7-minute cover of "Prelude to a Kiss." Marshall Allen and John Gilmore are the standup sidemen. As heard on WNYC. Three LPs or two CDs. From Modern Harmonic. RSD limited run/regional. LPs packaged with "deluxe gatefold chipboard jacket with extensive liner notes."
Ornette Coleman: 1965 English concert recording of "An Evening With Ornette Coleman (Part 1)." "Last U.S. vinyl pressing is now over 40 years old." Limited to 2,500 copies, this edition is "pressed on 180g color vinyl at Pallas in Germany." Via ORG Music.
Jethro Tull: Holiday greetings from Ian Anderson and Co. Key track is "Ring Out, Solstice Bells," with "A Christmas Song" and two others in support. 7 inches of cheer from Rhino.
More 1960s
The Kinks: Reissue series of original 1964-1971 EPs continues. Lead-off tracks on the three new 7-inchers are "David Watts," "Till Death Do Us Part," "God's Children." Sanctuary Records.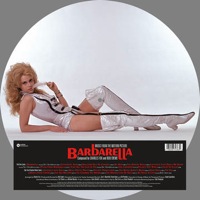 "Barbarella": Jane Fonda stars on this 12-inch picture disc from the sci-fi "classic." Soundtrack via Varese Sarabande Recordings.
The Turtles: "Golden Hits, Volume 1" keeps this year's celebration of the hitmaking Turtles going. Mono reissue on two sides of colored vinyl. From Manifesto.
The Monkees: "Good Times! Plus!" yields four non-LP tracks on red opaque vinyl: "Terrifying Me," "Me & Magdalena (version 2)," "A Better World," "Love's What I Want." Direct from Monkees headquarters Rhino.
Otis Redding: "Live at the Whiskey A Go Go" on two LPs. "Newly mixed and remastered from the original four-track tapes." From 1966. Redding and band cover "A Hard Day's Night" and spend 10 minutes ripping up "Papa's Got a Brand New Bag." Stax Records.
Paul Butterfield Blues Band: "Got a Mind to Give Up Living: Live 1966" on two LPs. Expanded edition from last summer's Real Gone release with four unreleased tracks: "Baby Please Don't Go," "So Fine," "Midnight Hour" and "Danger Zone." Pressed on "Butter Yellow" and "Bloom Blue" colored vinyl.
Muddy Waters: Working with British rockers, the bluesman cut "The London Muddy Waters Sessions." "Newly remastered for vinyl" with "stunning gatefold." Key tracks: "Young Fashion Ways," "Key to the Highway." Players include Rory Gallagher, Mitch Mitchell and Stevie Winwood. Brookvale Records.
The Beach Boys: "Becoming The Beach Boys: Highlights From the Hite & Dorinda Morgan Sessions." Nineteen tracks, "nine of them previously unreleased on vinyl." Red, blue or yellow vinyl. Via Ominvore.
Also of interest
Melt Banana and Napalm Death: "Like Piss to a Sting" 7-incher. The psychedelic Japanese wall-of-sound duo Melt Banana serves up "Killer Garden in the Bottle" and "Sakura Spiral." Ipecac Recordings.
* * * * *
There's much to get excited about in many genres — we mostly deal in psychedelics and related '60s stuff here — so check out the full Black Friday 2016 list of titles.
We're spoiled here in California (L.A. and San Francisco) with the massive indie depot Amoeba, but of course most of the record stores being honored are small shops, run by the elite of music geekery.
Say hey, turkey, to the Psychedelic Sight contingent at our regular haunts Amoeba in Hollywood and Freakbeat Records in Sherman Oaks, Calif. If we're still standing and spending, a stop at CD Trader in Tarzana will put things over the top, nicely.